Full Power of Attorney Definition
Full power of attorney is a written document by a "principal," that appoints another agent or "attorney of fact" to act on the principal's behalf. The person given full power of attorney begins to assume the role with increasing omnipotence as the mental and physical deterioration of the principal progresses.
Power of attorney is differentiated in three ways: time, which begins once signed and continues until the principal is mentally incapacitated; durable power of attorney which begins when signed and stays in effect until the principal cancels it; and springing power of attorney which starts if the principal is suddenly incapacitated due to an accident or unforeseen illness.
Full power of attorney is the maximum power an agent can have in this position.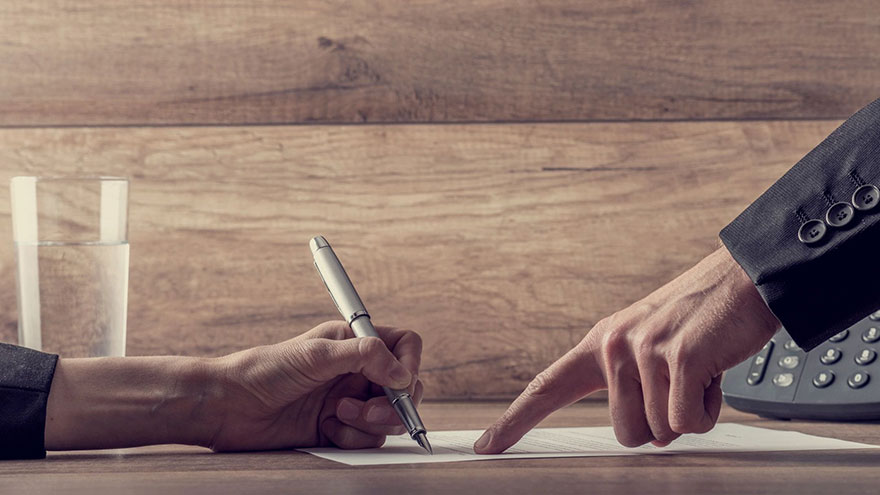 Who Can You Trust?
Full power of attorney is a stewardship contract but has little protection against exploitation. On April 27, 2008, The Manhattan Supreme Court began its case concerning the elder abuse of Brooke Astor.
Marshall Astor, Brooke's son, faces 25 years in prison for systematically fleecing his own mother out of tens of millions of dollars that he embezzled while exploiting his role as full power of attorney. This case illustrates how crucial it is to choose someone honest. To draft a full power of attorney document, you must ultimately decide who you trust with your life.
Definition
According to the Financial Investment Dictionary, full power of attorney is a written document that authorizes a particular person to perform certain acts on behalf of the one signing the document. You must have the document witnessed by a notary public or some other public officer.
An agent given full power of attorney has the authority to allow assets to be moved from one bank account to another, while a limited power of attorney would only be permitted transactions within an existing account. An agent given full power of attorney essentially has full reign of financial and medical decisions.
Criteria for An Agent
The choice of candidate for full power of attorney is paramount. After you are incapacitated, this person's character will directly influence the quality of the remaining years of your life.
Consider proximity; someone miles away, always traveling or living in another country is not a good choice. The person needs to be available and willing to perform the necessary responsibilities of full power of attorney.
Back-up Agents
When you draft your full power of attorney contract, have it looked at by a lawyer. You must understand all the ramifications of your own words and the possibilities for care available to you with advancing years.
It is advisable that you write into your power of attorney contract a second or even third individual to monitor and report on the activities of the primary agent.
Editing the Contract
If you decide later on that you would like to change the contract, you can do so at any time at your own expense. You control who has full power of attorney for you until you die. If you no longer trust your agent with full power of attorney, make an appointment with your attorney to have a new POA (Power of Attorney) updated and revoke the agent's power and access to assets.
You would need to draft a revocation of the POA that you granted. You will need to date it, sign it, have it notarized and recorded in the land records if you own any real property. You must send copies by certified mail to any institution where your agent may have filed or exercised POA, including banks, credit unions, insurance companies, doctor's offices or hospitals.
You may want to go a step further and print a legal notice in the paper that the original POA has been revokedf
You Might Also Like :: What Is Probate Law?