Should I Buy Travel Insurance for a Cruise?
The decision to purchase travel insurance for a cruise depends on your current budget and the actual risks associated with the date or location of your cruise.
For example, hurricane-season cruises to the Caribbean may cause more need for that extra "what-if" coverage, but only if you can afford the expense.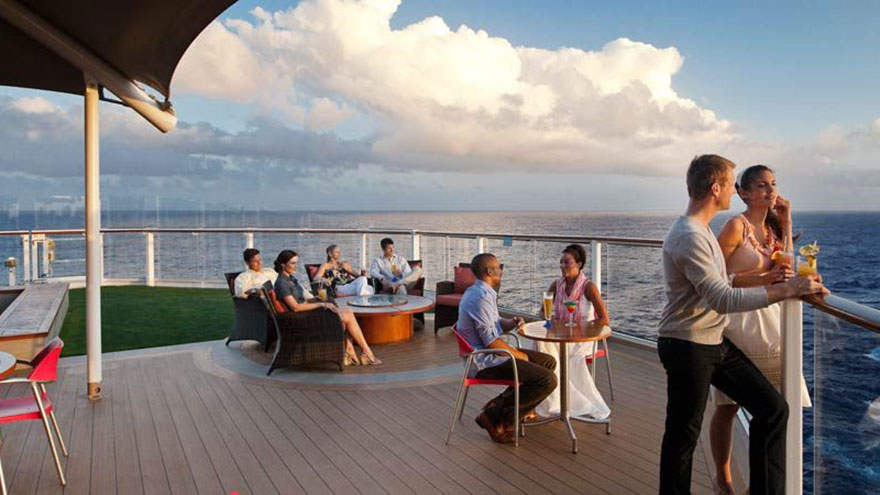 Available Coverage
An insurance policy for a cruise vacation is the same as any other travel insurance policy in that the coverage will depend on the insurer and the individual policy.
Typical travel insurance policies cover just about anything that can go wrong at sea, at each individual port, or on the airline trip home, including medical emergencies, last-minute cancellations due to personal or family member illness, cruise line or travel delays, lost or stolen luggage, accommodations during a ship port evacuation, and just about any other unexpected emergency.
Like a health insurance policy, travel insurance only covers the policyholder, but you can add your travel companions for an additional premium.
Standard Exclusions
Travel insurance comes with a myriad of exclusions that you should take into consideration before purchasing a cruise-related policy.
For example, a cruise with seven days of inclement weather is not covered as a ruined vacation, but if the actual cruise is cancelled due to a hurricane or severe storm, you are protected. Other typical exclusions include itinerary changes and frequent-flyer-mile-purchased flight reimbursement.
Health and Home Insurance Automatic Coverage
If you have a health, homeowners or renters insurance policy in place prior to your cruise vacation, you may want to read your policy's fine print before signing up for travel insurance, as your medical and travel needs may already be covered.
Travel insurance companies offer primary insurance, which covers you regardless of any other insurance policies, and secondary insurance, which kicks in if your health or home insurance policy cannot adequately cover your claim. For this reason, primary is more convenient, but also more expensive.
Cost
Just like with health insurance, the cost of travel insurance will vary by age. For a cruiser between the ages of 35 and 59 who has purchased a $1,599 cruise fare, a Travel Guard policy averages roughly $95, as of 2011. Cruisers aged 60 to 69 can expect to pay $125 for the same fare, while those between the ages of 70 and 74 will pay $175.
If you want the premium "cancel for any reason" travel insurance plan, expect to pay roughly 1.4 times higher than the policy amount.
Personal Choice
If you have an elderly relative or family member with a health problem, or if your job has an unpredictable schedule, your chances of trip cancellation are higher, and travel insurance may be your best bet.
You may also want to consider purchasing insurance if you are traveling by plane, which ups your risk for missed flights, which can cause you to miss your cruise departure.
You Might Also Like :: Travel Insurance for Cruises