Calories Burned During Turbo Jam
Thumping dance music fills the room as choreographer and fitness leader Chalene Johnson leads you in "Turbo Jam's" high-energy routines designed to tone your body and burn calories. The two-DVD set presents five workouts in a combination of dance, cardio and kickboxing moves.
While calories burned in a workout vary according to your weight and activity level, the American Council on Exercise's study found that a one-hour cardio kickboxing routine burns an average of 350 to 450 calories in a 135-pound woman.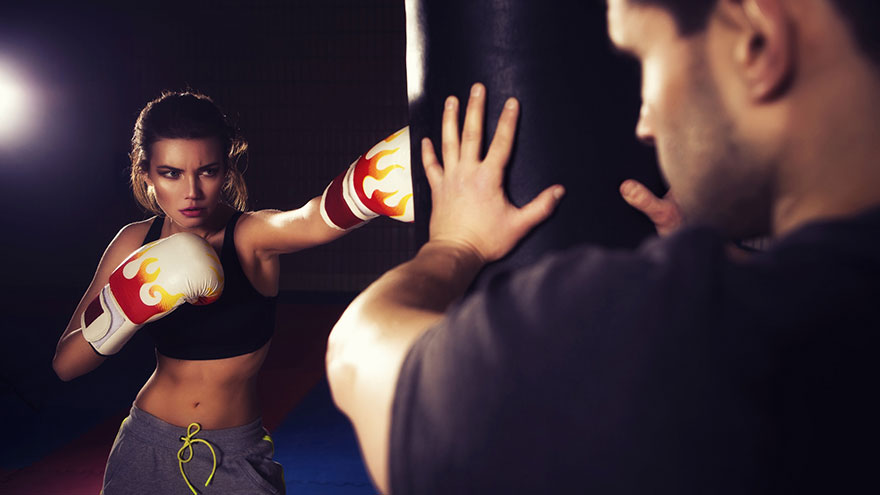 The Workouts
Included in the two DVDs are the five workouts: the 30-minute Learn & Burn, 40-minute Turbo Sculpt, 45-minute Cardio Party and two 20-minute workouts, the 20 Minute Workout and Ab Jam. A sixth workout is included as part of a bonus package, the 50-minute Punch, Kick & Jam.
During the workouts, Johnson incorporates suggestions for altering each routine to make it a low-impact routine for people with joint problems.
Burning Calories Through Exercise
The average calorie burn for a cardio kickboxing routine varies. According to the Harvard Heart Letter, a 125-pound person burns approximately 300 calories in 30 minutes, while a 185-pound person burns 444 calories in the same period.
When performed five days a week as part of a cardio and weight loss program, Turbo Jam helps burn calories for an average 1/2-pound per week weight loss. It also fulfills the Centers for Disease Control and Prevention's recommended 150 minutes of exercise weekly.
You Might Also Like :: How to Use Rowing Machines