How to Search for a Death Certificate
There are times after the death of someone when a death certificate is required to prove that the person has passed on. In times like these, it is good to know how to obtain this documentation.
The process is not complex, but may require a bit of work on your part.
Things You'll Need
Phone
Internet access
Transportation
Money
5 Steps to Search for a Death Certificate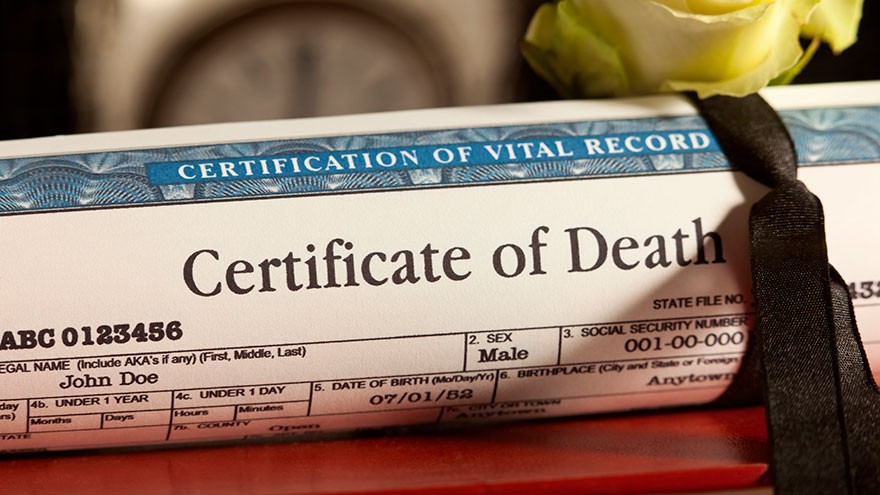 1. Determine the location of death.
You usually need to know at least the county where the person died.
2. Find the County Recorder's office.
A nearby courthouse can help if you don't know how to find yours.
3. Call the recorder's office and find out the times they are open and what fees they require for copying documents.
4. Visit the recorder's office and ask a clerk to help you find the right location for your deceased person.
You may have to find the document yourself or the clerk may find the document for you.
5. Request copies of the death certificate, which may carry a fee.
Tips & Warnings
If you don't know the county, check newspaper obituary archives online or in your local library. They will give you an approximate location to start with.
Some Recorder's offices do not accept credit cards for payment, so make sure you check what forms of payment are acceptable before going to the office.
You Might Also Like :: How to Return to Work After a Death