Writing a job-opening letter is required when applying for an advertised vacancy or when sending your CV to a company speculatively. A job-opening letter, often referred to as a cover letter, should highlight your experience, skills and suitability for a job role.
While a CV outlines an individual's skills, a cover letter presents your motivation and adaptability.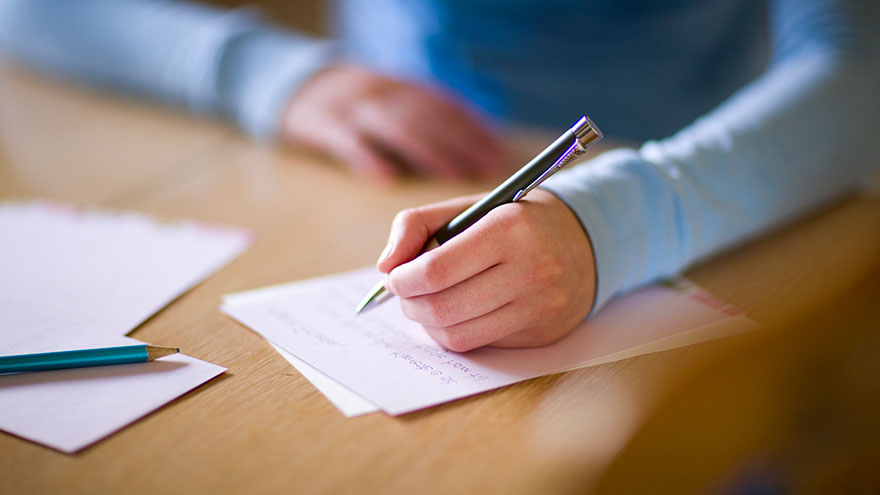 Style
A job-opening letter should be written professionally and be thoroughly checked for spelling and grammatical errors. It is important to ensure that the letter is addressed to the correct person; if the recruiting manager's name is not known, a candidate should phone a company to find out.
A cover letter should be concise and to the point; no more than four paragraphs or one page is required.
Previous Experience
A job-opening letter offers the opportunity to draw a prospective employer's attention to a particular section of a CV. It should not repeat a CV but elaborate on key points that demonstrate suitability to the job role. It is useful to refer to the original job advert when writing an opening letter.
An employer will often include requirements and skills that candidates should have, and the opening letter is your opportunity to say how you have the relevant skills and knowledge.
RELATED :: Parts in a Business Letter
Content
A job-opening letter should include your address, phone number and email. It should briefly introduce yourself and where you saw the vacancy advertised.
The letter should demonstrate that you have researched the company and show you understand what the job role entails. According to Prospects, the letter should be typed and signed "yours sincerely."
Personal
Although many templates are available online, which can be useful as a starting point, it is important to make an opening letter personal. Including what you have to offer to a company, showing your knowledge and specifically tailoring a letter towards a company shows that thought and effort have gone into it, which reflects favorably on a prospective candidate.
Closing Remarks
When closing a job opening letter, it is useful to respectfully request an interview or ask for an informal decision, according to Prospects.
Welcome the employer to contact you by phone or email should they require any further information. If printing off the letter, then sign your name in pen above where it is typed.
You Might Also Like :: What Is a Query Letter?