Thank You Gifts for Your Boss
Peggy Post, author of Emily Post's The Etiquette Advantage in Business urges employees to refrain from "giving a gift to a supervisor that's just from you." Rather, team up with other coworkers and present a group gift. Group efforts eliminate the appearance of soliciting favoritism, and dispel rumors of personal or inappropriate relationships. Plus, there are no awkward moments when one employee's gift is noticeably more lavish than another.
Choose a professional gift that shows thought, but is not uncomfortably personal, to express appreciation. Thank you gifts are especially appropriate when a boss leaves a department, retires or is singled out for exemplary service.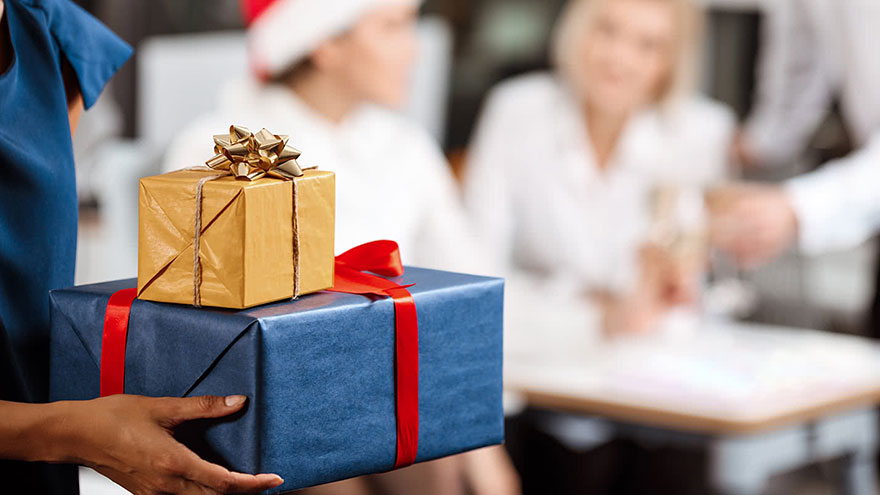 Briefcase
An attractive briefcase can be given on a special occasion, such as a boss' promotion. Leather briefcases are luxurious. However, hard-sided or Cordura® briefcases suit a boss who eschews leather products or works in a casual environment.
Select one that also can hold a laptop if she works from the road. The manager may fondly remember the appreciation of her former team every time she uses her briefcase in her new role.
Dinner
Treat your boss and his family or friends to dinner at a well-reviewed restaurant. Instead of hosting the meal, purchase a gift certificate for him to use at his leisure. Thank a manager who works long hours by providing this important time for him to reconnect with his loved ones.
Office Decor
If the boss regularly meets clients in her office, give her attractive coffee table books pertaining to the industry to decorate a side table, reinforce the manager's knowledge to a visitor and provide conversation-starters.
A new framed print or painting can update the color scheme or modernize a dated or cluttered office. When clients must wait for the boss to arrive from a late-running meeting, flipping through an intriguing book or admiring artwork can help pass the time.
You Might Also Like :: Gifts for Male Employees