The Best Dog Breeds for Families
When choosing a family dog, the first thing you should consider is whether or not the breed of dog is good with children. Several dog breeds are considered to be good with children.
Once you know which dog breeds are good with children, you can look at the different traits of each breed to decide which would fit best with your family.
Golden Retriever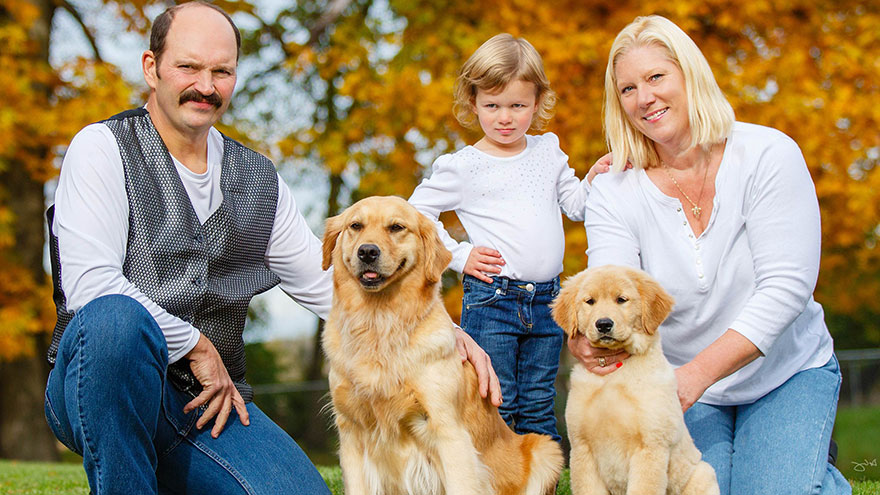 The golden retriever is ranked second in popularity among American Kennel Club (AKC) registered breeds. This is largely because of the breed's reputation as a good family dog.
The breed is friendly, devoted and obedient. It does need daily exercise and metal stimulation to be happiest. It requires minor grooming in the form of twice weekly brushing.
You Might Also Like :: Golden Retriever Breed Information
Labrador Retriever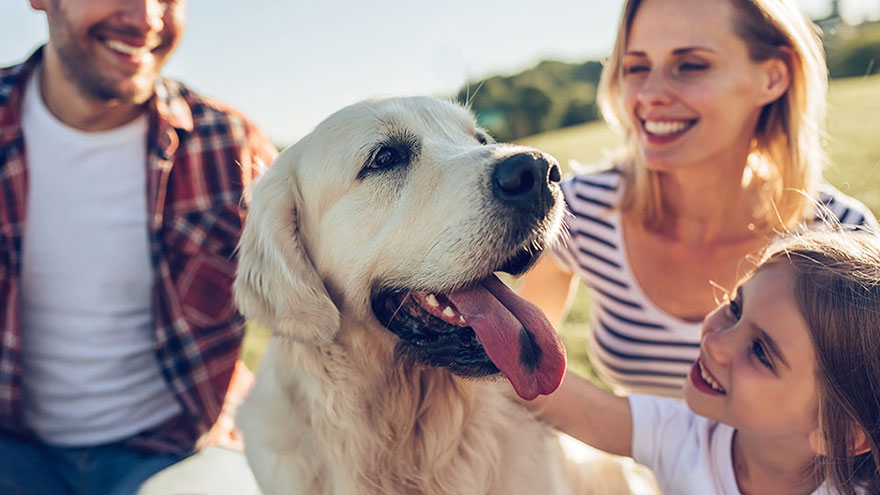 The labrador retriever or lab, is the No. 1 ranked breed by the AKC. Labs come in three colors: yellow, chocolate and black. Male labs are about 2 feet in height and between 65 and 80 lbs. Female labs are just under 2 feet in height, and between 55 and 70 lbs. in weight.
Labs are pleasant dogs that are also obedient and devoted. They train easily because they are eager to please. A lab does need daily exercise, and loves to swim and retrieve.
Boxer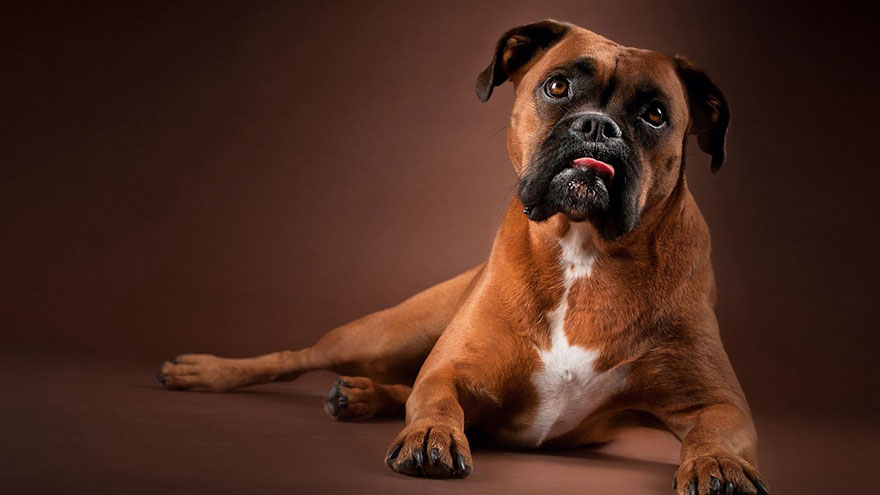 Ranked seventh in popularity by the AKC, the boxer is a good dog breed for an active family. Male boxer are around 2 feet in height, while females come in just under 2 feet in height. Weight-wise male boxers fall between 65 and 80 lbs., and females fall between 50 and 65 lbs.
Boxers tend to be playful and exuberant. They are also inquisitive, outgoing and a bit stubborn. However, the boxer is also devoted and responds well to reinforced commands. Boxers love to run, so a daily walk or jog suits them well. They need only and occasional brushing, so they are considered very low maintenance.
Beagle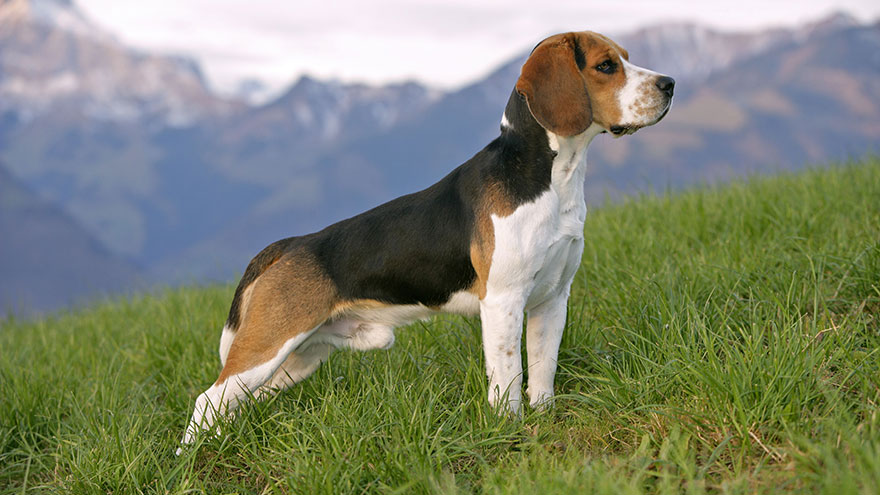 Third in AKC popularity, the beagle is a well-rounded and social scent hound. On one hand, the beagle thrives on companionship, but on the other it is active and adventurous. It is content with a walk, or yard exercise. Both male and female beagles are between 12 and 15 inches in height, and 18 to 30 lbs. in weight.
West Highland White Terrier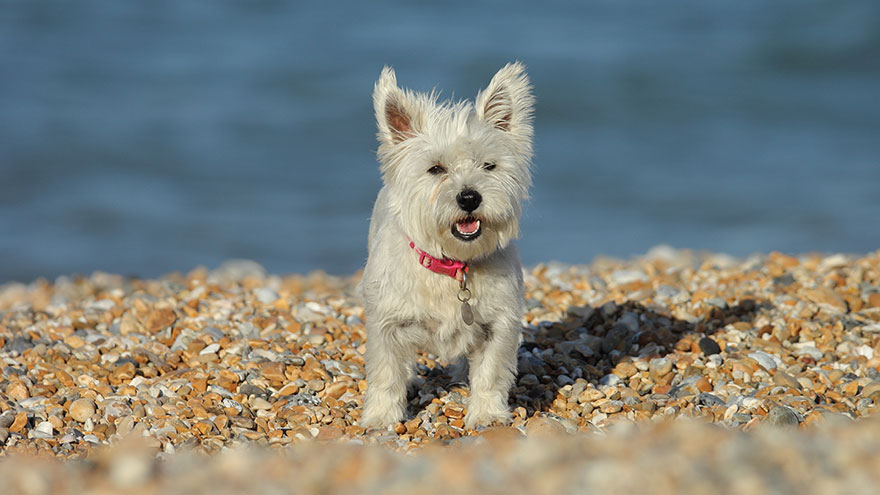 The west highland white terrier, or westie, is ranked 31st among the AKC breeds. This curious, affectionate and happy dog is widely considered to be the friendliest of the terrier breeds. It is also known to be demanding, independent and stubborn. It has a tendency to bark often and may dig a lot.
The westie requires brushing two to three times each week. It may also require a trim every two to three months and bathing from time to time to keep its coat white. Westies are about 10 inches in height, and between 15 to 21 lbs. in weight.
Shetland Sheepdog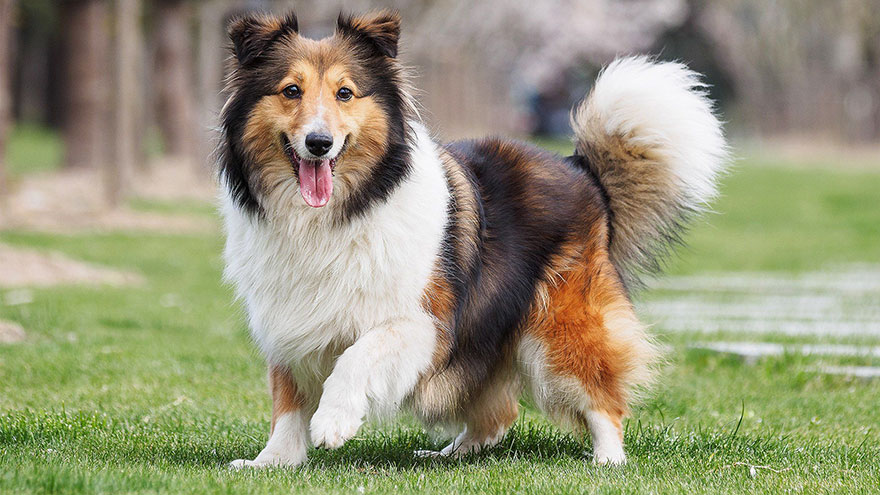 Shetland sheepdogs or shelties, are smart smart herding dogs, ranked 17th among the AKC breeds. Many people think shelties look like small collies. Both sexes weigh about 20 lbs. and are between 13 and 16 inches in height. The sheltie has a thick coat that requires brushing and combing every other day.
The sheltie is obedient, sensitive, devoted and eager to please. It is a very quick learner. They are also pleasant, playful and gentle in demeanor. They are very energetic and require regular exercise in the form of a active game, jog or walk. Left without exercise, a sheltie may nip at the heels of small children because of its herding instinct.