How to Enjoy Free Attractions in Atlanta, Georgia
All flights go through Atlanta, or at least frequent travelers have experienced this. If you are passing through Atlanta on your way to Florida or another destination, or Atlanta is your final destination, there are lots of free activities and attractions to enjoy.
Amazing Ways to Enjoy Free Attractions in Atlanta, Georgia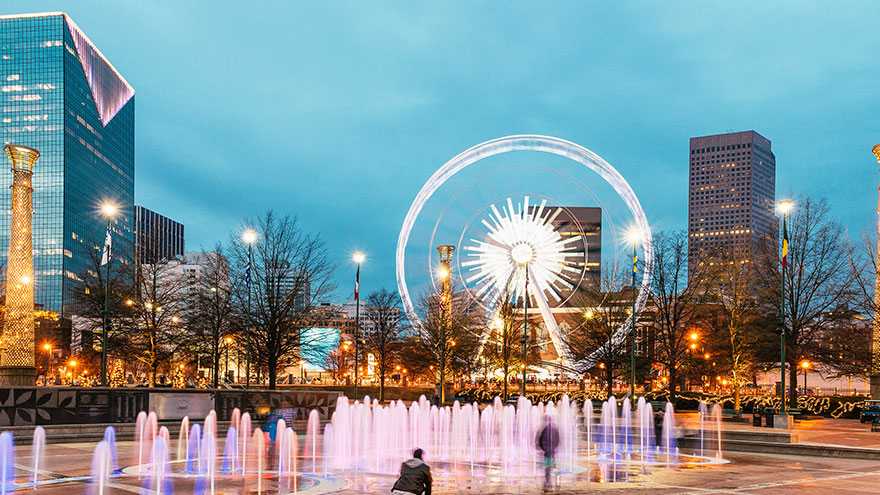 Centennial Olympic Park was built for the 1996 Olympics. It is a 21-acre open air park with water fountains, water gardens, lush vegetation, grassy lawns, and a playground for kids. Visitors can enjoy free concerts, festivals, and art shows.
The High Museum of Art showcases some of the most interesting art from around the world. The High is an Atlanta institution since 1905. The High offers free days from time to time. Sign up for their email mailing list to receive alerts for free or discounted passes.
Visit Underground Atlanta. Experience shopping, restaurants, bars, souvenir shops, and night life.
Nature enthusiasts can visit Kennesaw Mountain Battlefield and Park. Located about 30 minutes north of Atlanta, Kennesaw Park was the site of some of the heaviest fighting of the Civil War in Georgia. Tour the battlefield, enjoy 18 miles of hiking trails in the gorgeous Georgia Mountains, or follow the 1 mile trail to the top of Kennesaw Mountain for a breathtaking view of Georgia's landscape.
Want something more active? Visit the Silver Comet Trail. Located about 20 minutes northwst of Atlanta, the Silver Comet Trail is a paved 61-mile trail built along abandoned railroad lines. Visitors can walk, jog, push strollers, roller skate, or cycle along the trial. Restrooms, water fountains, and other facilities are located intermittently along the trail.
You Might Also Like :: How to Buy a Car in Atlanta