How to Fly From NYC to SF for $100
or Score Really Cheap Airline Tickets
Well, you've finally found it. True love. The truest love you will ever encounter. There's only one little problem. And that's three thousand miles.
Long distance relationships are hard enough with all the trust issues and communication snafus and, uh, distance, that when you FINALLY get the time off to go visit your soul-mate, cost should not be an obnoxious obstacle.
Especially in these recession-laden times, but actually, all the time, finding a cheap airline ticket is not hard if you know where to look. You can easily travel across the country without breaking the bank. You just have to be flexible, diligent, and really, desperately, in love.
6 Steps to Fly From NYC to SF for $100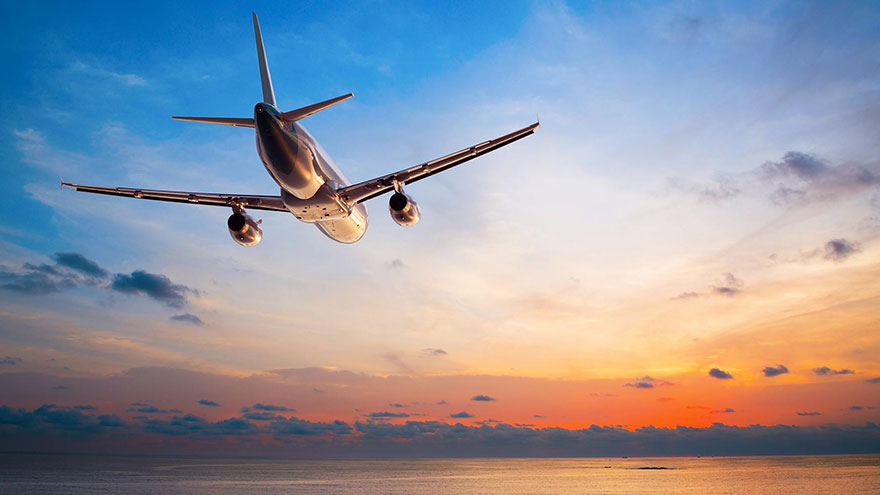 1. Time it correctly
As anyone will tell you, the key to finding cheap airplane tickets is to buy them at the right time. According to most travel agents, the best time to buy is 3 weeks, or 21 days, in advance. However, last-minute deals are often fantastic — the only problem being that you might not know if you're going anywhere until days before the trip.
But generally buying tickets several months in advance (unless you're traveling during a high-season or holiday) will NOT get you the best prices. I usually find the cheapest airline tickets between 2-3 weeks or 2-3 days before my departure date.
2. Check MSN Live's "Farecast"
This is a fantastic resource for finding the cheapest airline tickets, although it does NOT necessarily have the cheapest prices. Throw your itinerary in and hit search, and Farecast will not only come up with flights, but it'll also come up with a 7-day "farecast" and a recommendation as to whether it's in your best interest to BUY or WAIT.
It'll give you a prediction as to how likely the fares are to rise, stay the same, or lower in the next seven days. It also has a handy little chart of low fares for that itinerary in the past few months — you can see if the trend was that the ticket prices generally fell or rose over more than thirty days. Always check here for the trends in cheap airfare before making a purchase anywhere else.
3. Search travel "aggregator" sites, like Kayak
These websites, unlike Orbitz and Travelocity, simply find the airfares and charge no booking fee (though the Orbitz and Travelocity fees amount to about $6). This is a great place to find the LOWEST LISTED FARE. But, guess what?
4. IF you have flexible travel TIMES, use Priceline's "bid" system
This allows you to enter in your itinerary (cities and dates), and how much you would like to pay for your airplane ticket. If you want to pay $1, enter it. But you likely won't get it. However, if you enter a more reasonable price (say, $100 for a NYC-SF itinerary) the airline just might accept, in which case you are obligated to buy the ticket.
But it's $100! When the lowest listed price was $239! The only problem with this system is that you cannot choose the TIME OF DAY you will be leaving on either leg of your itinerary, so you might be leaving as early as 6 a.m. or as late as 10 p.m. (though you are guaranteed not to get into your destination city later than 12:05 a.m. the next day.) Also, you do not receive miles on these flights but, $100!!!
5. Check domestic airlines and sign up for their newsletters
Southwest does not advertise its dirt-cheap prices on any outside booking sites, so you have to go directly to southwest.com to get the deals. Spirit Air sends out emails to members of its FREE Spirit program, advertising flights from as low as $1+, but, more reasonably, between $9 and $40.
6.Always get more Miles
Trust me, this adds up like you do not even know.
Tips and Warnings
Leaving on a Wednesday and returning on a Tuesday will usually beat the weekend crowds
If you have flexible dates, sites like Orbitz and Priceline will allow you to enter this, and you might be able to find better deals.
Other ways to cut costs include: not checking luggage, bringing food on the plane with you, and making friends in First Class (hey…they get free food and drinks.)
You Might Also Like :: How to Take a Cheap Road Trip