How to Find the Best Spinning Shoes
Spin-specific shoes help you get the most out of your indoor cycling class. Spinning is a trademarked name for a particular style of indoor cycling taught in 30,000 gym studios across the world.
Among the best shoes for spinning would thus be an authentic spinning shoe made by the same company. The shoes you ultimately choose, though, depend on your goals, budget and purpose for taking class in the first place.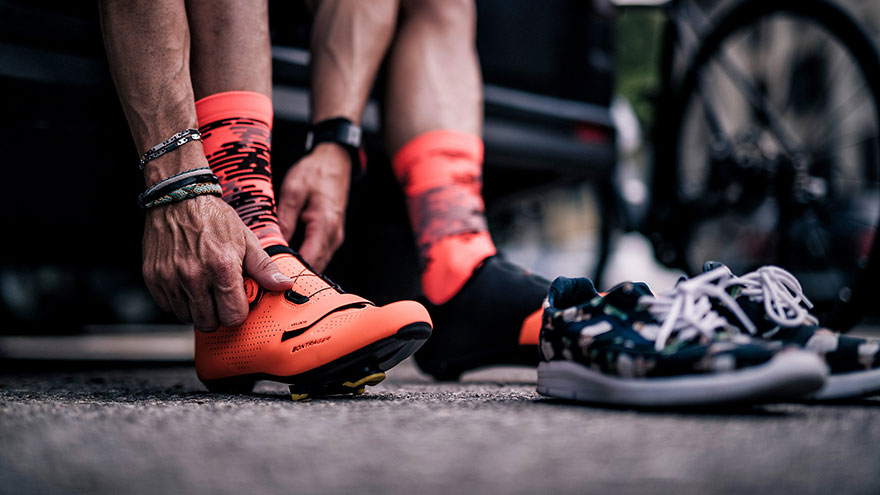 Essential Features
The best spinning shoes are breathable, because during cycling class you, and your feet, get hot and sweaty. The soles must be stiff to keep your foot from folding over the pedal, which reduces power and may cause discomfort. Look for cleats that are compatible with the system installed on your gym's spinning bikes.
In most cases, it's an SPD cleat system, which is slightly recessed into the bottom of the shoe and enables you to walk comfortably around the gym before and after class. Cleats enable you to snap directly into the pedals — providing greater stability so you can generate maximum power.
Special Considerations
Although designed for spinner bikes and pedals, a spinning shoe may not meet your needs if you're looking for a shoe to get the most out of your outdoor rides as well as indoor. If you're a mountain biker, you may find a mountain bike-specific shoe, which features a little more flex in the sole and a rubber-lug outsole, is best.
Road cycling shoes are stiffer, and triathlon-specific cycling shoes have a different closure system to make it easy to get them on and off during a race. These specialized shoes may not make you the most powerful rider in your spinning class, but are best if you attend spinning to train for mountain biking, road cycling or triathlon events.
Wearing the same shoes in training allows you to become accustomed to how they feel on your feet and affect your ride, so you'll have no surprises when you head outdoors.
You Might Also Like :: How to Use the Borg Scale of Perceived Exertion