How to Make Clarified Butter
Many favorite gourmet recipes call for clarified butter (also called "drawn butter"). Especially useful for frying at high temperatures, clarified butter is butter with its water and milk solids removed.
This leaves pure butterfat, which not only stores for several months in the refrigerator, but has a high smoke point and doesn't burn or brown as easily as regular butter.
However, unlike regular butter, it doesn't have a true butter taste – although it's still more buttery and less oily than other fats. Clarified butter is easy to make.
How to Make Clarified Butter?
Place unsalted butter (cut into small pieces) in a heavy saucepan on low heat and simmer until it separates.
The water will evaporate, and the milk solids will start to fry. When the milk solids turn golden-colored, remove from heat.
Three layers will appear: a top, foamy layer (consisting of whey proteins), a bottom layer of milk solids, and a middle layer of golden-colored clarified butter. Skim the foam off the top and allow the liquids to stop bubbling.
Carefully pour the butter through a strainer lined in damp cheesecloth and into a heat-proof container, leaving the milk layer in the pan.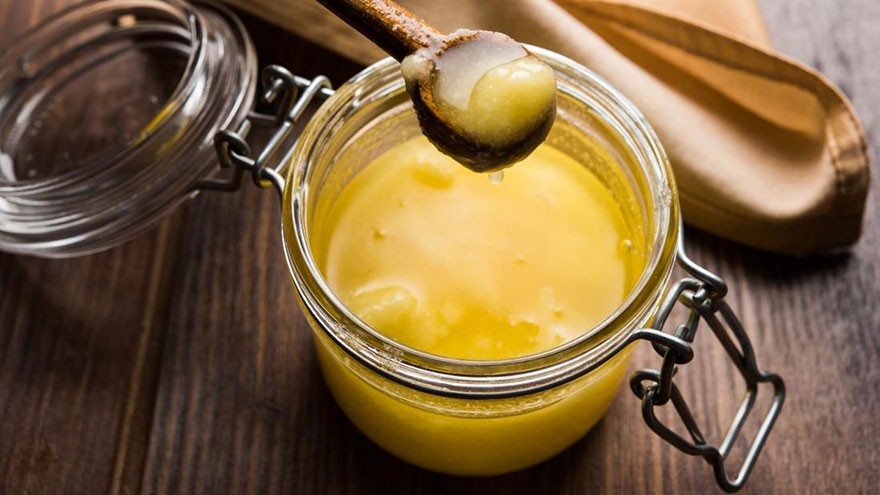 Some chefs skim off the foam and place the saucepan in the refrigerator overnight.
The milk solids will rise to the top and easily scrape off in the morning. Then you can chop up the hardened clarified butter and store it in plastic wrap until needed.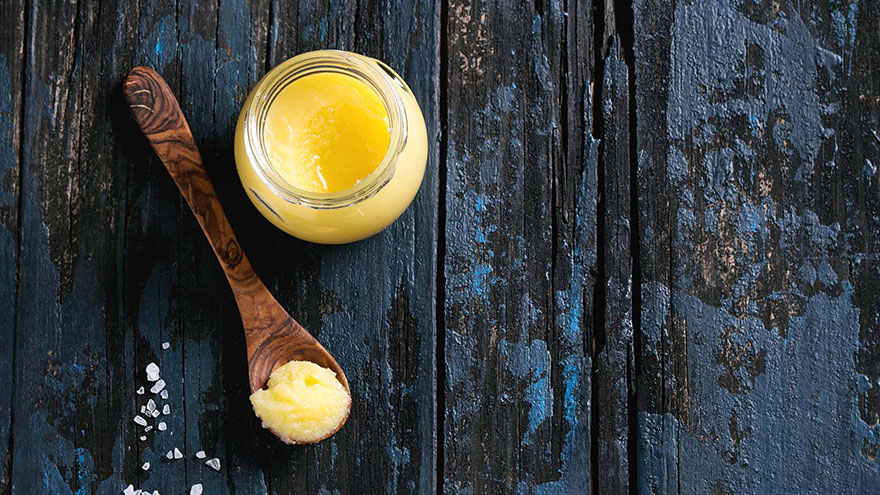 If you're in a hurry, you can use this method, although care must be taken not to scorch the butter.
Place a single stick of butter into a 2-cup measuring cup that's heatproof.
Cover with wax paper.
Microwave at medium for about one to one-and-a-half minutes, or until butter is melted.
Allow to stand for several minutes.
Pour off the clarified butter.
Tips for Making Clarified Butter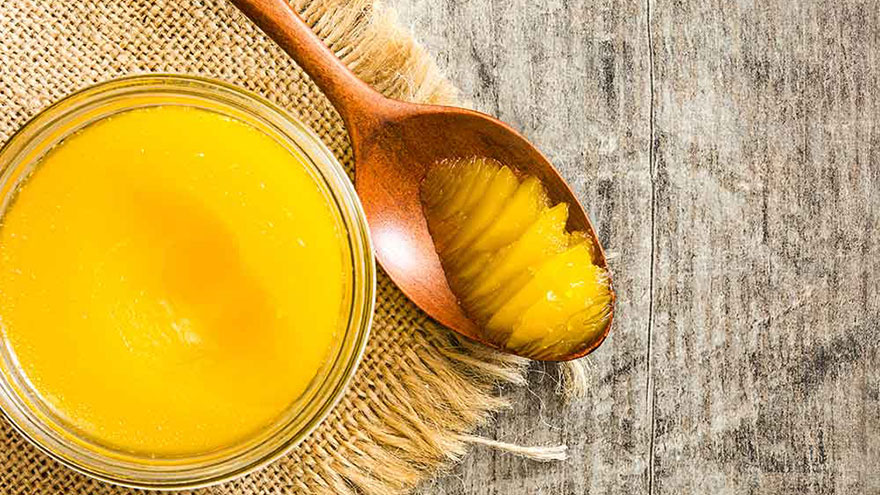 Too little butter in too big a pan will make it difficult for the butter to separate. One cup of butter in a one quart saucepan is about right.
The longer you heat the butter, the stronger the flavor of the clarified butter will be. If you cook until the milk solids turn golden brown, the clarified butter will turn into "beurre noisette" or "noisette butter," which is French for brown or hazelnut butter. The resulting clarified butter will have a nutty flavor.
Butter That's Overheated Will Taste Bitter
Stored clarified butter will become grainy, so for best results, use clarified butter promptly. Although perfectly clarified butter doesn't need refrigeration, it's always possible some milk solids will remain.
If Left Unrefrigerated, This Creates Rancid Butter
A single stick of butter (eight tablespoons) makes about six tablespoons of clarified butter. When using clarified butter in recipes, use exactly the same amount you would of regular butter.
Check out the video version of this article on YouTube : How to Make Clarified Butter
How to Make Clarified Butter