How to Make the Perfect Tiramisu
Among the world's more famous gourmet desserts is tiramisu. The funny name hints at its delicious nature. In Italian, tiramisu means "carry me up." To gourmet heaven, apparently.
Or perhaps the name refers to the fact that tiramisu is traditionally served in the afternoon as a "pick me up." But whether you decide to serve the dessert at lunch, teach, or after dinner, tiramisu is sure to make a long-lasting, delectable impression.
What is Tiramisu?
Although traditional tiramisu is more like a pudding than anything else, many modern versions are more cake like. "Tiramisu is an Italian cake," writes Gail Wagman in her book Cupcakes Galore, "Usually made with sponge cake or ladyfingers soaked in a mixture of coffee and Marsala, filled with mascarpone cream and topped with grated chocolate."
Perhaps the best known version of tiramisu includes Mascarpone cheese, raw eggs, sugar, espresso, ladyfingers, chocolate and liqueur.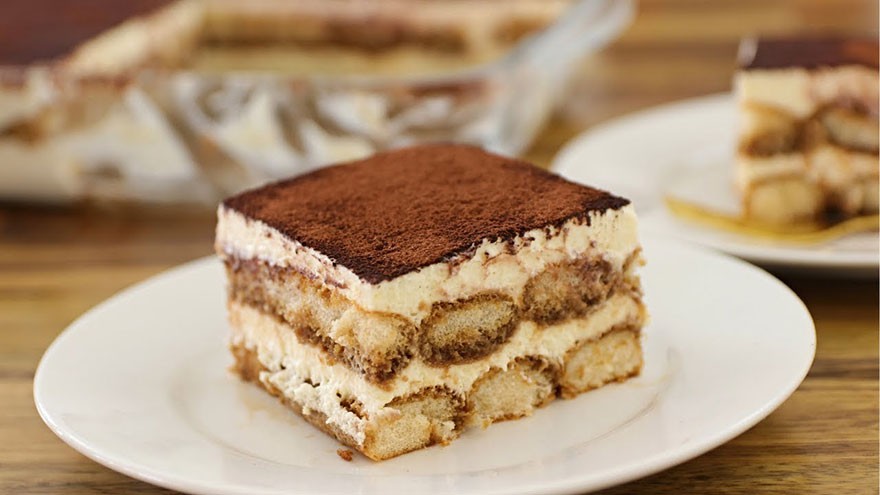 History of Tiramisu
Most food historians believe this Italian dessert (also called "Tuscan trifle") originated in Siena, Tuscany, in commemoration of a visit by Grand Duke Cosimo de'Medici III.
Some versions of this story say the dessert was initially called "The Duke's Soup" or "zuppa del duca," in his honor.
Tips for Making Perfect Tiramisu
Tiramisu is not difficult to make, but to create a truly scrumptious dessert, do allow the dish to sit. Otherwise, the flavors won't mix together nearly as well. Leave the final toppings off, cover in plastic wrap and refrigerate at least over night. Shortly before serving, add the toppings.
Or, make the dish completely in advance, wrap it in freezer paper and store in the freezer.
Serve tiramisu cold, but not frozen.
In place of liqueur, try dunking ladyfingers in an espresso and brandy mixture.
Always dunk ladyfingers or sponge cake quickly to avoid sogginess. Or, simple brush the liquid on with a pastry brush.
Try using crushed instant coffee as a tiramisu topping.
Check out the video version of this article on YouTube
How to Make the Perfect Tiramisu