How to Rent a College Dorm Room for Vacation
Looking to save a few bucks on vacation? Here's a tip you may not have thought of. Many colleges rent their dorm rooms out during summertime and holidays.
Here's a rundown on how to find a college dorm room to rent for your next trip.
Renting a College Dorm Room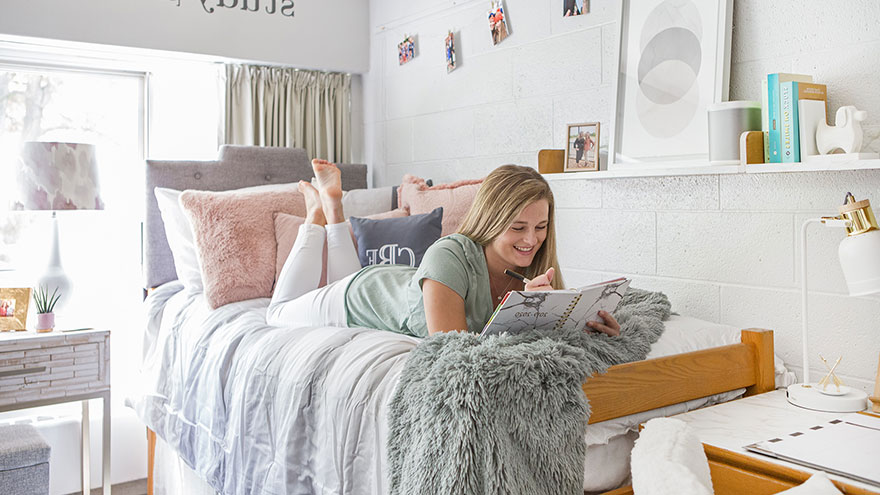 Go online or call the local chamber of commerce for the area you would like to visit, and get a list of educational facilities.
Zero in on private colleges and trade schools such as Embry Riddle and DeVry Institute. They often have dorm rooms for rent. Check their websites or call their toll-free numbers and ask for the conference services department. Some of these facilities also rent space for retreats.
Ask about rates. A small liberal-arts college may charge $55 per night for a dorm room that includes kitchen privileges, simple furnishings and proximity to the area's town center and bus line. Reduced rates are often available for long-term stays.
Bring your own linens, towels and personal items. Expect clean but bare-bones decor: a bed or two, desk, dresser and bathroom. Many dorm rooms have shared bathrooms; enquire before reserving. Most dorms have a common kitchen area with a microwave and other appliances, but check before renting to see what the policy is on kitchen privileges.
Don't overlook retreat centers operated by churches or non-profit organizations. For instance, a Catholic retreat house in the college town of Flagstaff, Arizona, has individual rooms with kitchen privileges for as low as $20 per night.
You Might Also Like :: How to Plan a Weekend Trip on a Budget