Motorcycle Trips in Hocking Hills in Ohio
The southern portion of Ohio is known for its scenic routes that cut through gently rolling hills, rivers, farms, limestone cliffs, forest and farmland. The area of Hocking Hills is one that many bikers find especially appealing.
This region of Ohio is just south of Columbus, so motorcycle trips can be made either as a day trip or riders can choose to stay overnight along the way in hotels or camp in state parks.
Scenic Route 664 from Route 256 to Route 56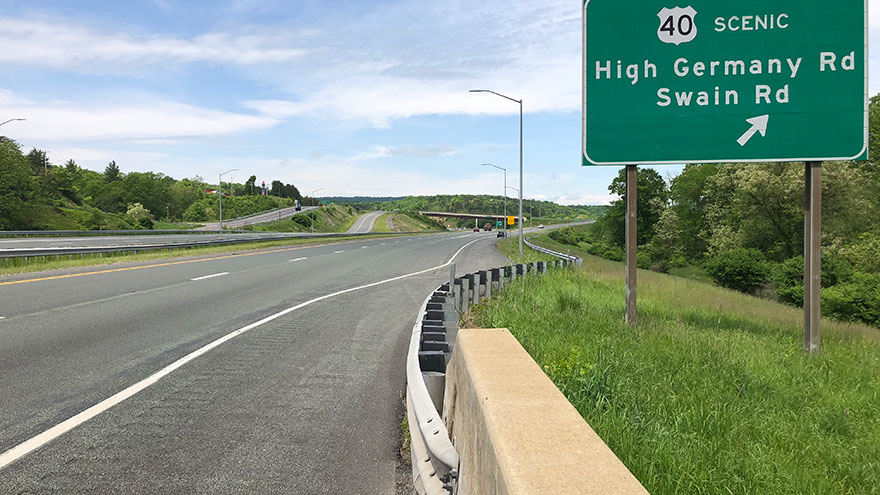 This route takes riders through the Hocking Hills region of southern Ohio, including Hocking State Park. The route is open year round, though in the winter there may be road hazards due to wet weather.
The route does not offer much in the form of roadside amenities though a stop in Hocking State Park is recommended for camping, a picnic, swimming or fishing.
The route begins on Interstate 70 east of Columbus in Thornport. Follow Country Road 4 south through Bremen. After Bremen, it becomes 664 that riders follow south all the way to South Bloomingville. The total mileage of this trip is about 35 miles.
Spring Fling Route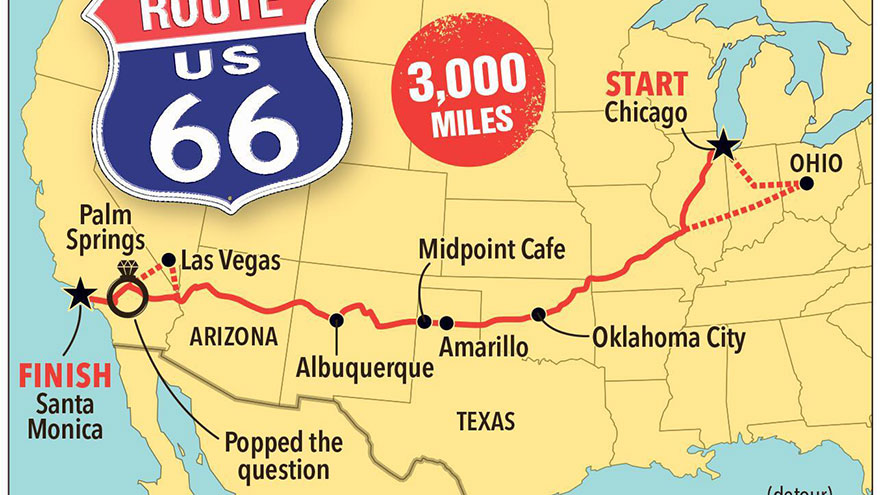 This 145-mile trip through Hocking Hills suggested by the American Motorcyclist Association headquarters begins in Pickerington, Ohio, just southeast of Columbus.
From Pickerington, the route goes east following State Route 256 to Somerset. From Somerset, go south along State Route 668, passing through Junction City. Follow State Route 93 to Logan, continuing on U.S. Highway 33 West to State Route 374. At Logan, make a right onto Highway 33 to the junction of State Route 374. Follow 374 all the way to where it joins State Route 159. Then follow 159 north back to State Route 256.
Bikers can stop at the Tarlton Cross Indian Mounds on State Route 159 for a scenic break.
Make this trip yourself or go with a crew. Check with the American Motorcyclist Association to see when the next trip is scheduled.
13515 Yarmouth Drive
Pickerington, OH 43147
614-856-2221
Columbus to Old Man's Cave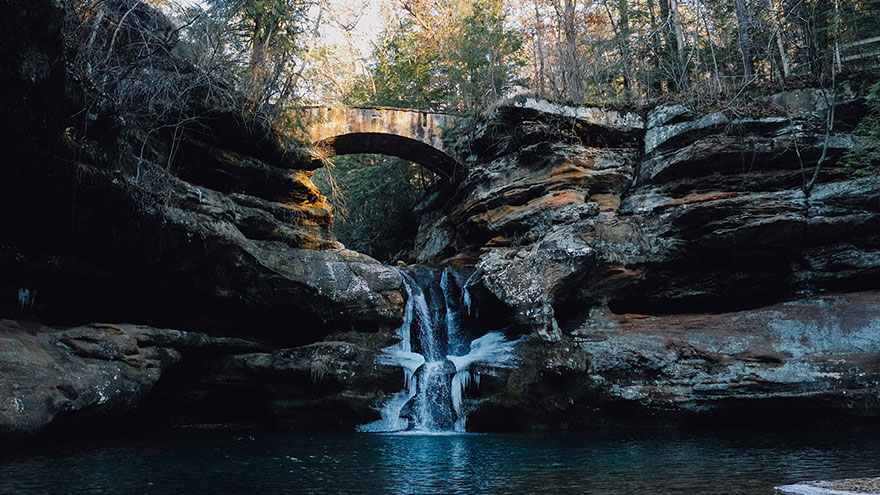 From Columbus, drive straight down to Old Man's Cave via Circleville. Old Man's Cave is a geological feature in Hocking Hills State Park that features waterfalls, ravines, sandstone cliffs and unique rock formations.
The 45-mile trip goes south on U.S. Highway 23 to Circleville. Once in Circleville, follow State Highway 56 to State Highway 664 North.
Riders can park their bikes at the Hocking Hills State Park and enjoy the area on foot. They can tent camp or stay in lodges in Hocking Hills State Park if it's an overnight motorcycle trip.
19852 State Route 664 South
Logan, OH 43138
740-385-6842
Hocking Hills Motorcycle Ranch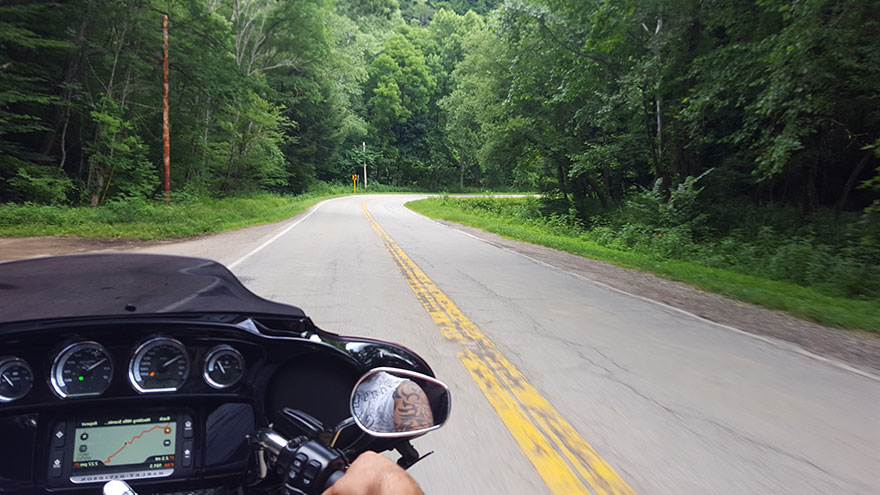 To explore the scenic routes in Hocking Hills, bikers can make Hocking Hills Motorcycle Ranch their home base. Motorcycles are available to rent here, as well as gear and general information regarding places to stay that are motorcycle-friendly and things to do in Hocking Hills.
The ranch features special events, including bike shows, live music and poker nights. It also schedules regular rides through Hocking Hills, so check the calender for a chance to join a ride with a crew.
26860 U.S. Highway 33
Rockbridge, OH 43149
740-385-4467