Receptionist & Administrative Assistant Office Duties
An administrative assistant or receptionist is often the face of the company. She sits at the front of the office and greets anyone coming in, making her the first face-to-face contact most people have with the company.
Administrative assistants also perform general office duties and may run errands for other employees.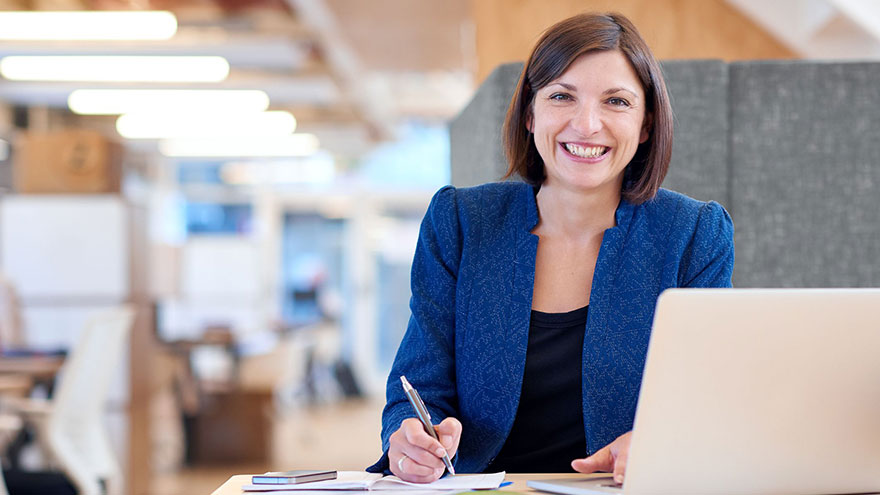 Greeting Clients
A receptionist or administrative assistant sits at the front desk of an office and greets incoming clients. If you are a general receptionist, you point people in the direction they need to go. If you're an assistant to a specific person, you notify your boss when people arrive to see him.
You also greet clients on the telephone. You will probably have to handle a multi-line phone system, especially if you work in a large office. When answering the phone or greeting clients, a receptionist must maintain a positive and friendly attitude. You will schedule appointments over the phone and in person for your employer, so you need to be familiar with your employer's scheduling preferences.
RELATED :: What Are Good Office Plants?
Office Duties
Receptionists and administrative assistants have general office duties. This can include maintaining the office's filing system and doing light Internet research for other employees. Data entry or handling expense accounts are common duties as well.
Your employer may require you to handle incoming and outgoing faxes, or sort and deliver mail throughout the office. You should be familiar with standard office equipment as well as computer software such as word processing programs.
Personal Errands
Receptionists and administrative assistants often perform errands for an employer. You can be responsible for handling the boss' travel schedule, including making travel arrangements. Administrative assistants for busier employers may be responsible for screening personal phone calls.
Getting coffee or arranging business lunches for the office is a common duty for a receptionist. A receptionist may even perform personal tasks such as picking up dry cleaning or buying gifts for clients.
You Might Also Like :: How to Deal With Office Gossip