Recipes for Thanksgiving Leftovers
I wanted to give you some quick ideas to start getting rid of those thanksgiving leftovers.
The first is a really fresh salad that you can make, another is a dinner staple that was a post-turkey day necessity at home when I was growing up, and then at the end I have a special surprise that gets us all in the holiday mood!
Turkey Cobb Salad
One of my favorites!
3-4 ounces of Turkey
1/4 Cranberries
Some greens (your taste, about three handfuls)
1/2 cup leftover stuffing (optional: dry it out for a more crouton feel)
Putting it all together is really simple: Just combine in a bowl, toss, and enjoy! Its a great option for lunches too!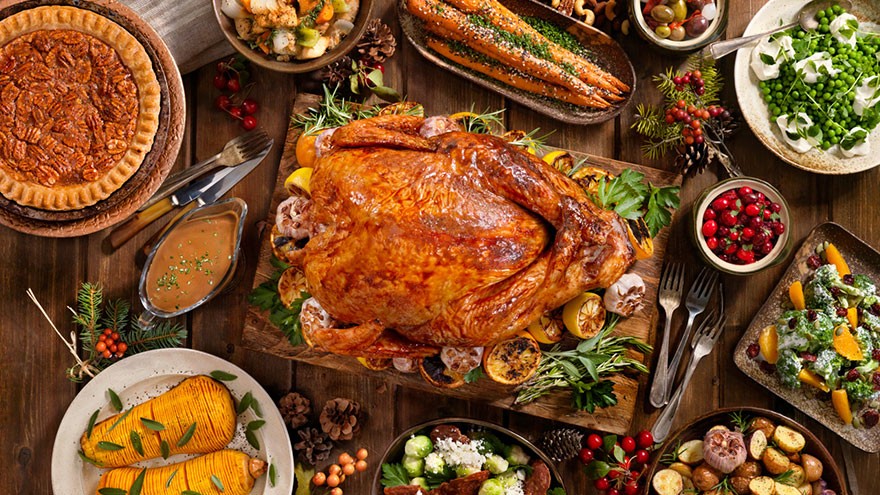 Turkey Old Mill
This was a staple of post-thanksgiving eating at my house growing up and now I want to pass it on to you!
2 tbsp butter
2 tbsp flour
1 cup milk
1/2 tsp salt
2 cups sharp cheese (grated, feel free to add as much as desired)
6-8 slices of Turkey on a serving dish
Combine, milk, salt, cheese, butter, and flour in saucepan and heat until cheese is melted. Pour over turkey slices and serve.
Lastly, I want to share my special recipe for gingerbread men. This recipe also works very good for gingerbread housing parts for your special edible house. I will do a full gingerbread house post soon, but this recipe is good to keep in mind for that.
Gingerbread Men and Houses
1/2 cup shortening
1/2 cup packed brown sugar
3 1/4 cups sifted all-purpose flour
1 teaspoon salt
1 teaspoon baking soda
1 teaspoon ground cinnamon
1 teaspoon ground ginger
3/4 cup molasses
1/4 cup water
Combine wet ingredients (water, molasses, shortening, and lay aside). Combine dry ingredients (flour, salt, ginger, cinnamon, sugar, and baking soda) and sift together. Stir both ingredients together slowly until the dough doesn't stick to the sides and is a perfect brown color. It should form a very good ball.
Roll out and use cookie cutters to cut out pieces and use a spatula to get the cookies onto the prepared baking sheet. I recommend parchment paper or copious amounts of cooking spray as they tend to stick.
Bake at 350 degress until golden or when they bounce back with a light touch. Let cool and enjoy!
Remember to take a little time for yourself and as I always say, "Good food, good friends, and good conversation."
Check out the video version of this article on YouTube
Recipes for Thanksgiving Leftovers