How to Make Your Own Asian Seasoning Mix
Making your own seasoning mixes affords you several benefits — you gain control over the flavors in your cooking, and also learn about the ingredients that are essential to various Asian cuisines so you can have them on hand for future recipes.
Dry Seasoning Mixes
Store dry seasoning mixes away from heat, light and humidity for up to three years. Before using, take a sniff. If the spices smell fresh and pungent, use them. If they've lost their aroma, it's time to replace them. For the most flavor, make small batches and use them within a few months.
Five-Spice Powder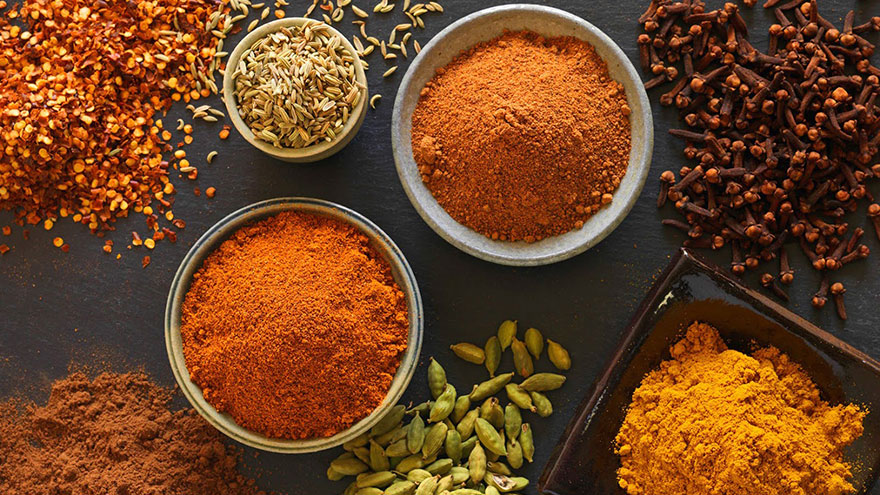 Things You'll Need
Star anise
Peppercorns
Cloves
Fennel seed
Coriander seed
Cinnamon stick
Step 1
Toast the anise, peppercorns, cloves, fennel and coriander in a heavy skillet over medium heat until they begin to give off their aromas. Remove the skillet from the heat.
Step 2
Break up the cinnamon stick into smaller pieces that will fit in your spice grinder.
Step 3
Combine the toasted spices with the cinnamon, and grind to a fine powder.
Tip
Swirl the pan to keep the seeds moving during toasting. This will prevent them from burning.
Shichimi Togarashi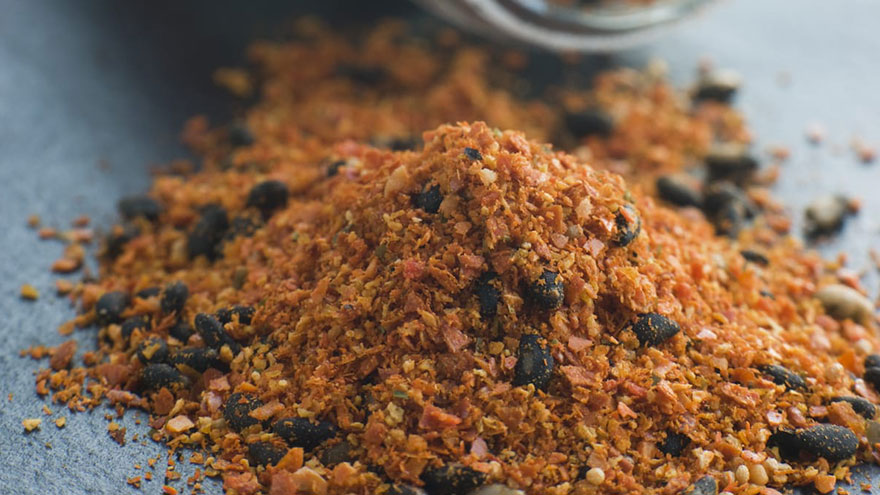 This mixture, called "Japanese seven-spice" is Japan's answer to Chinese five-spice powder. Use it to season meat, fish or sauces. In Japan, blends vary by region and cook. Use a combination from Epicurious as a starting point for your own version.
Things You'll Need
Nori
Toasted sesame seeds
Zest of tangerines or lemons
Kosher salt
Peppercorns
Ground ginger
Paprika
Poppy seeds
Cayenne pepper
Combine the ingredients in a spice mill, and grind to a fine powder.
Gomasio
This simple seasoning consists of just two ingredients: sesame seeds and salt. Combine them in a salt grinder. Grind as you need it over finished dishes.
Wet Seasoning Mixes
These mixtures can be used as dipping sauces or as seasoning, depending on your recipe. Store them in the refrigerator for two to three days.
Satay Peanut Sauce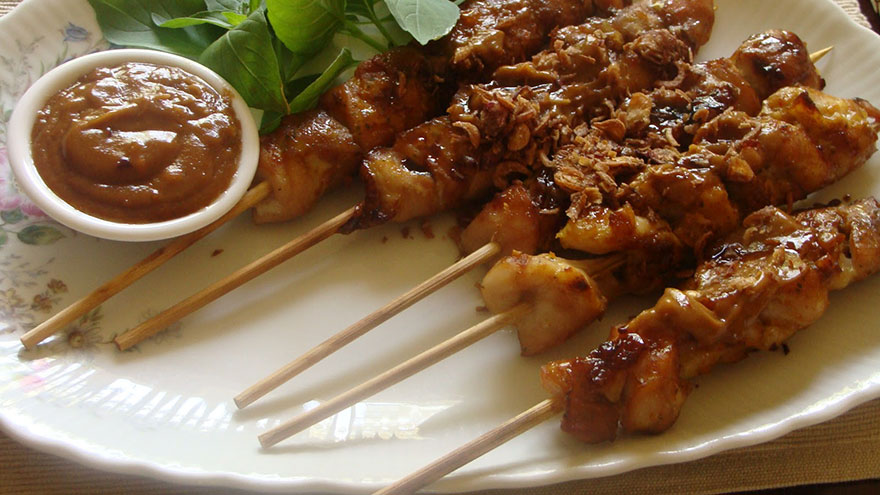 This classic sauce pairs well with grilled meats and udon noodles. Add Thai chilis if you like yours spicy.
Things You'll Need
Peanut oil
Peanuts
Fresh ginger
Garlic
Anchovies
Brown sugar
Sambal oelek
Coriander
Salt
Cumin
Shallots
Lemon juice
Step 1
Heat the peanut oil in a Dutch oven or wok. Fry the peanuts in the hot oil.
Step 2
Let the peanuts cool, and then crush or grind them in a food processor.
Step 3
Discard all but a tablespoon of the oil. Then fry the ginger, garlic, anchovies, brown sugar, sambal oelek, coriander, salt and cumin. Cook for 1 minute, stirring constantly. Add water and shallots, and simmer until the shallots are tender.
Step 4
Return the peanuts to the sauce, and continue to cook until it thickens slightly.
Step 5
Just before serving, stir in a splash of lemon juice to brighten.
Stir Fry Sauce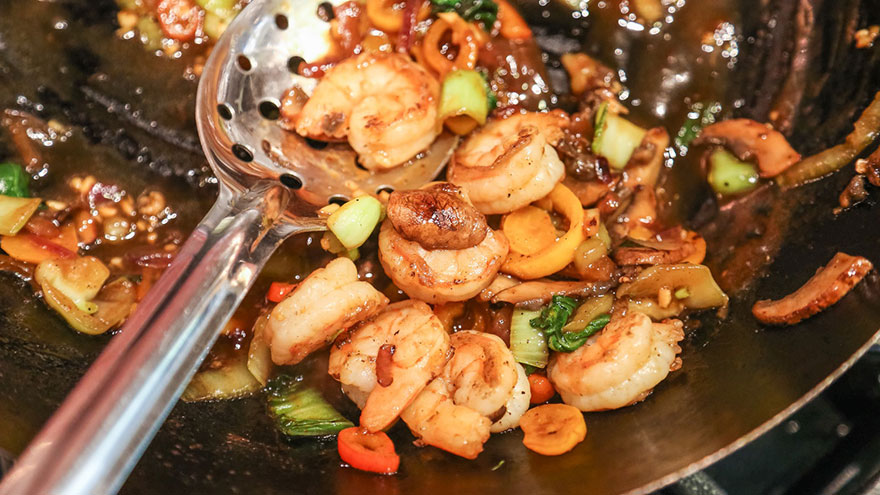 Chinese take-out restaurants closely guard their recipes for stir fry sauce, but you can create your own version, like one from Recipe Tin Eats.
Things You'll Need
Soy sauce — both light and dark
Oyster sauce
Chinese wine
Cornstarch
Sugar
Sesame oil
White pepper
Combine all ingredients in a jar. Close the lid tightly, and shake to combine them. Store in the refrigerator.
You Might Also Like :: How to Eat Jollof Rice