Types of Aerobics Dance Exercise Classes
From the beginning, aerobics classes have been a way to get an enjoyable cardio workout. When it all started in the 1960's, aerobics were basic workout classes involving simple choreography set to upbeat music. Over the years, aerobics classes have evolved.
Newer, more sophisticated classes were added that resemble dance classes more than workouts, yet still can get your heart rate at target level for a serious cardio session. If you enjoy participating in aerobics but are looking for a change, take your pick of dance exercise classes.
Hip-Hop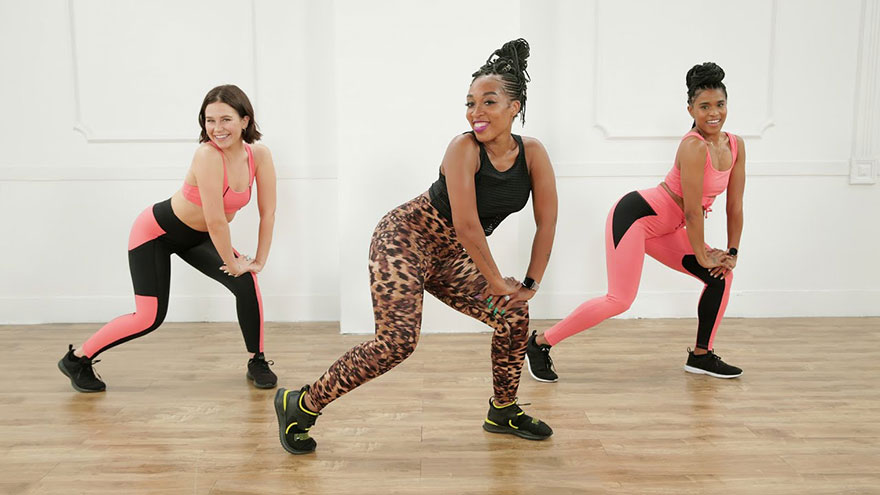 In a hip-hop aerobics class, you'll spend 60 minutes learning and dancing hot hip-hop moves to contemporary music with a funky beat, often spun out by a live DJ. Even if the music is recorded, you'll still have a terrific time and get an effective low-intensity cardio workout.
Don't worry about being Soul Train or Dance Fever-worthy. Even those with two left feet should be able to learn the hip-hop choreography as instructors usually teach it at half-tempo.
Latin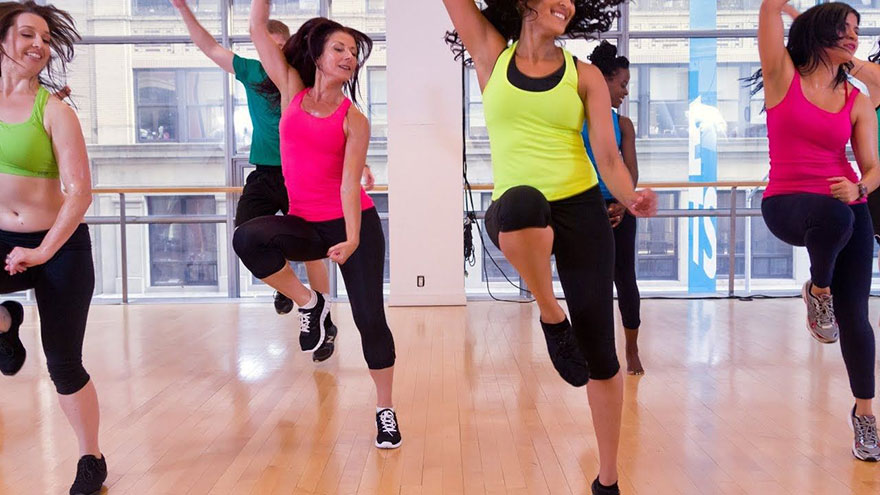 When you want to experience the mood of your favorite salsa club while working out, try a Latin-dance-inspired class. Zumba is ideal as it's an aerobic workout set to a Latin beat.
With the lively music coursing through the sound system to provide atmosphere, you'll learn steps from rumba, merengue and salsa at a pace slow enough to follow yet fast enough to get your heart rate up and burn some calories.
Belly Dancing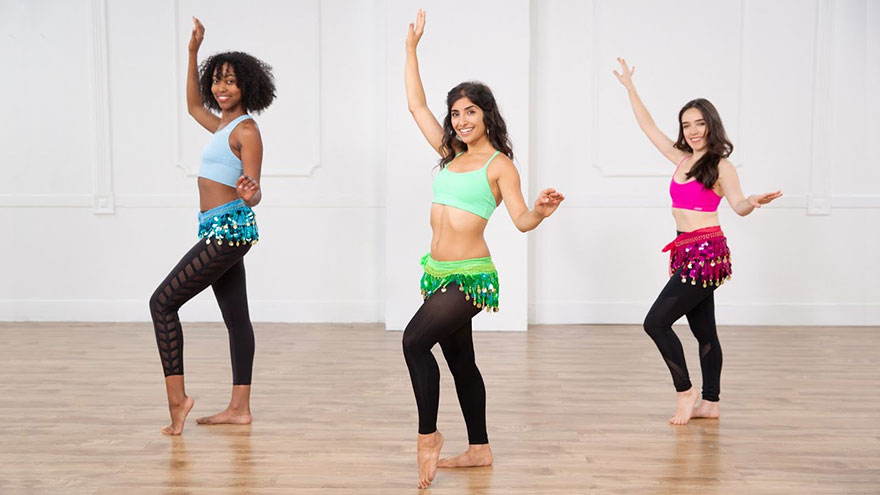 Watching a professional belly dancer, it's hard to not be impressed by the mastery and control she has over her body. It's certainly an art, but belly dancing can be an effective workout, too. According to ShapeFit.com, belly dancing involves controlled core movements, squat positions and extended arm actions.
Belly dancing also improves your coordination and balance. It may take more than a few classes before you're feeling confident, but every class you attend gives you a workout that will help tone your muscles and burn calories.
Hi-Lo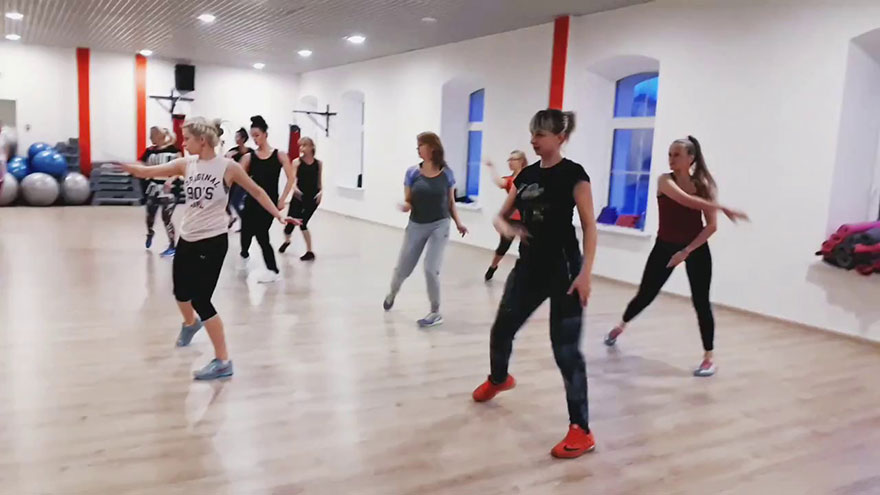 Don't overlook the original when considering aerobics dance exercise classes. You'll remember the old-school moves like the "grapevine" and the "pony," but don't be surprised if your instructor freshens things up by incorporating moves from other dance classes like jazz, hip-hop or even kickboxing.
Hi-lo combines low-impact and high-impact moves to get you going and keep your heart rate up for the duration of the class.
You Might Also Like :: Goal Setting Ideas to Improve Cardiorespiratory Endurance