Winter Black Bean and Quinoa Pilaf Recipe
I've included my recipe for a winter-seasonal Black Bean Quinoa Pilaf that's chock full of calcium, vegetable protein and antioxidants.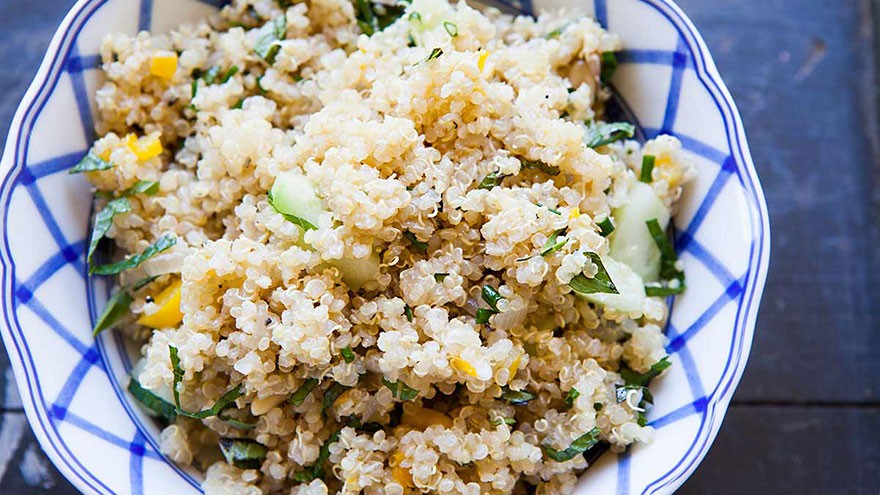 You Will Need
A steamer (electric or stove-top)
A sauce pan
A frying pan
A 2L serving dish or mixing bowl
Ingredients
2C Quinoa, well rinsed (NOTE: Quinoa must be rinsed a couple of times to wash away its bitter coating – just trust me on this)
1 Tin (or 1½ C, cooked) black beans, well rinsed
2 C winter squash, diced
1 Head of broccoli, chopped into one inch pieces
10 Large dried shiitake mushrooms, scrubbed and reconstituted
2 Tbsp sesame seeds
2 Cloves of garlic, minced
1 Leek, diced (white part only)
2 Tsp curry powder
1/2 Tsp each salt and black pepper
Pinch cayenne pepper (to taste)
2 tbsp sesame oil
Preparation Instructions
Rinse the quinoa and add it to boiling salted water (ratio is 2 part water to 1 part quinoa) to simmer, covered, for half an hour.
While the quinoa is cooking, dice the squash and the broccoli and steam (15 minutes) in the steamer.
Scrub and reconstitute the dried shiitake mushrooms, then cut them into slivers.
Add the sesame oil to the frying pan.
Mix the black beans, the slivered mushrooms, the minced garlic, sesame seeds, diced leek, herbs and spices to the frying pan and sauté on low heat for five to ten minutes.
Mix the quinoa, the bean mixture, and the steamed vegetables together in the serving bowl.
Serve hot, as a main dish or a side.  Garnish, if you're inclined, with a dollop of yoghurt.
Check out the video version of this article on YouTube
Winter Black Bean and Quinoa Pilaf Recipe