It can sometimes be difficult to meet a love interest or even potential love interest, particularly if you are an adult whose life consists mostly of going to work and coming home in the evenings. Dating services connect you with like-minded people who you would not have otherwise met. However, to maximize your safety and enjoyment, a few different ideas should be kept in mind.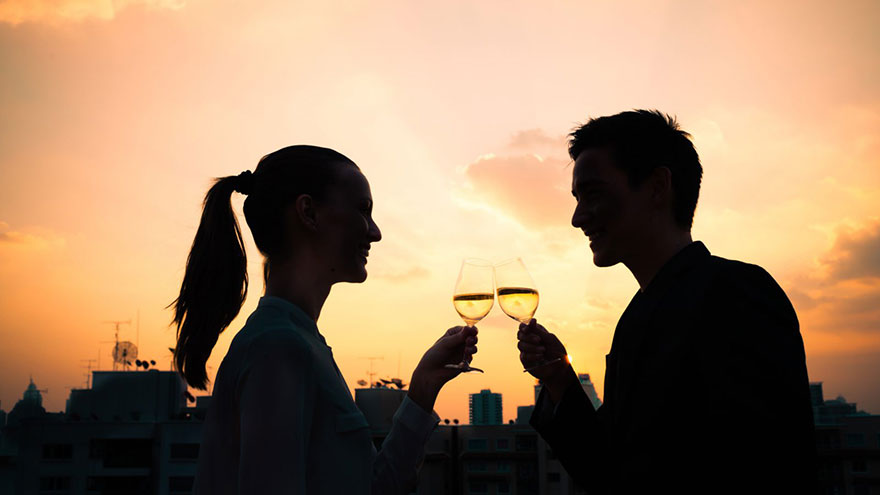 Online Chatting
Rather than immediately agree to meet with someone in person or talk to them on the phone, you should talk to them online for awhile first. While you probably have your own email address and/or instant messenger service, it is best to use the dating service's facilities, as these will keep your personal information personal. Only move into phone chatting when you feel comfortable and safe.
Knowing Yourself
Just like with dating, you need to know what you're looking for. Some people in dating services are just looking for friends to pass the time of day with, while others are looking for one-night stands and still others are looking for long-term, committed relationships. While you don't need to have your goals set in stone, you should have a clear idea of what you want.
After all, if you are looking for a one-night stand while the person you met is looking for a long-term relationship, somebody is going to get hurt. To avoid hurting other people or getting hurt yourself, you should set clear goals.
Messages
Dating services tend to be heavily skewed in women's favor, meaning there are much more men on them than there are women. This means that if you are a man you should not be discouraged if you don't get a reply from someone–she is probably inundated with messages and is simply unable to reply. So, you should approach this with your eyes open.
If you are a man, send a lot of messages to a lot of different women. Even if you don't feel an instant connection with their profile (which would be odd), you should still send a message if you want to know even a little bit more about someone. It can't hurt, and the reality is that in dating services the supply of men is extremely high.
Profile
Most dating services have a profile function where you can tell people a little bit about yourself. This is a key part of the service as they do not have access to your mannerisms, clothing style or anything else that we take for granted in the real world. So, you should try to make your profile as unique and indicative of your personality as possible.
Avoid hackneyed phrases or other things that will make you fade into a crowd. If, for example, you see that a lot of people write that they like "occasional nights out and occasional nights in with a DVD," don't emulate them. Even if you do like this, phrase it in a different way to make yourself stand out from the crowd.