How to Spend Under $1000 to See Europe
Visiting Europe needn't be excessively costly. With hostels sprouting up from London to Amsterdam to Moscow, one can always find affordable accommodation.
The challenge is the high cost of airfare from the United States, but there are ways to offset this burden: book early, sign up for fare alerts and be on the lookout for bargains at all times.
6 Steps to Spend Under $1000 to See Europe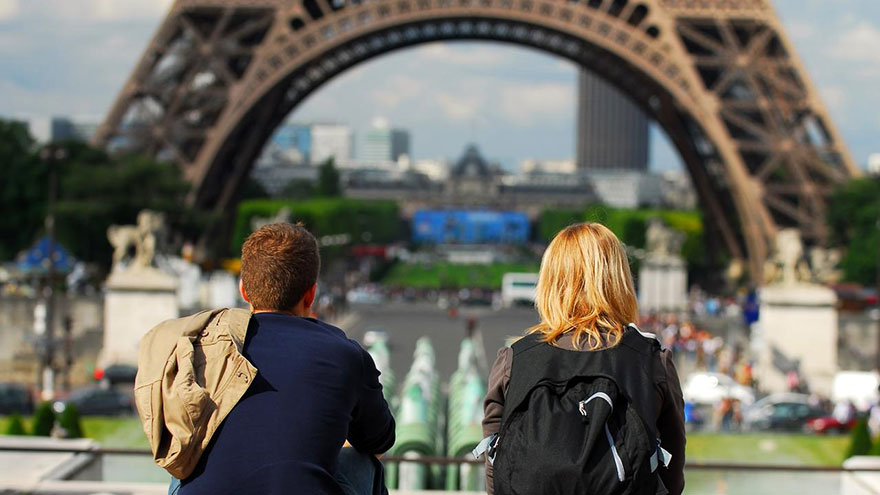 1. Book your tickets early.
Tours will cost you a fortune, so try to avoid that route. Instead, set up fare alerts on Expedia and other travel sites, so when that trip to London has fallen below $600 round trip, you'll be ready.
2. Fly low-cost air carriers between countries.
Ryan Air and Easy Jet offer dirt-cheap flights between London and Barcelona, Rome and Zurich, Amsterdam and Dublin, and more. Visit these sites often and get on their email lists.
3. Travel by train but watch your pennies.
Forget taking the train from London to Paris–unless you're flush with cash. But there are times when the train makes sense. If you do go this route, make sure you buy travel cards that will allow you to hop between numerous countries in, say, a 5-day window.
However, it's often a good idea to just focus in on one country for a week. Not only will that allow you to absorb the local culture, but a one-country Eurail pass starts at just $45 (for Slovenia), while Denmark and the Czech Republic, independently, are just $69 apiece. Passes for other countries cost $75.
4. Choose a low-cost place to stay.
First, consider hostel life. Even if you're 35 years old and think you've outgrown this, it can be a real adventure. At some times of year, you might actually luck out and have those 6 bunk beds to yourself.
If it's the middle of winter or an unpopular time of year for travel (or you are in a very remote area of the world that no one knows about yet!) you might luck out. Check out Hosteling International for rates and locations.
5. Pack like a Girl Scout.
You do not need your curling iron, second set of ski boots or 20-lb.photo album to show your friend Trish in Switzerland. These days, airlines are charging extra for more suitcases and many European low-cost carriers will weigh your carry-ons. Not only will you save money by packing light, you'll feel lighter as you jet through Europe with nothing more than a backpack and a smile.
6. Mind your food budget.
Going to open markets such as London's Borough Market is not only less expensive, but offer myriad healthy options such as free-range chicken, fresh eggs off the farm, splendid homemade preserves, olives, bread and organic fruit of every variety.
The market, located outside the London Bridge tube stop, is now open Thursdays, but if you want the full-on Borough Market experience go Friday or Saturday during the day when the Green Market (under the railroad tracks) is also open.
Tips and Warnings
Download printable Google Maps
Check out free travel books from the library.
You Might Also Like :: Everything About Culture Facts