Percy Spencer's Hot Pocket
When Percy Spencer felt an odd sensation in his pocket back in 1946, it changed the way Thanksgiving meals are prepared.
And a lot of other meals, for that matter.
Percy was an engineer for the Raytheon company. Sixty-four years ago he was testing a vacuum tube and realized the candy bar in his pocket was melting. Suspecting that the microwave energy emitted by the tube had something to do with it, Spencer placed some popcorn kernels near the tube.
Poppity pop.
An Utterly Random Food Story
Between the candy bar, popcorn and an egg that he also subsequently cooked in the same manner, Spencer had created the first of what has turned out to be billions of microwaved meals. And surely not even the weirdest one.
No word on what kind of candy bar Percy had on him at the time.
Anyone have any guesses?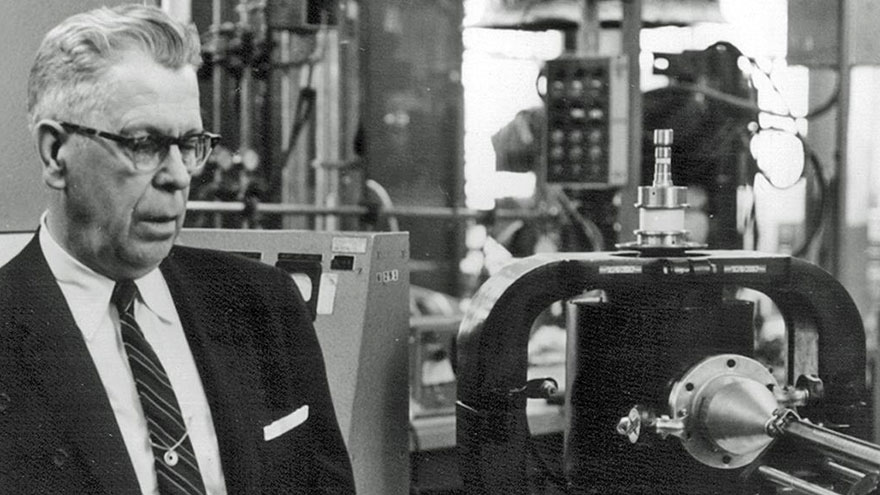 Trying to decide what to serve for dessert on Thanksgiving?
One of my favorite food people, Dorothy Reinhold, has a recipe for Blue Ribbon Coffee Toffee Pecan Pie that is a winner. Literally. This pie won first place in the Malibu (CA) pie contest.
Ergo, the Blue Ribbon moniker. If it seems a little unusual, that's a good thing: it's the pecan pie for people who don't usually like pecan pie.
Dorothy's not just a Pie Person.
Her great website covers a lot of culinary territory and she's fun to read.
More from her to come.
Check out the video version of this article on YouTube
Percy Spencer's Hot Pocket