Top Universal Destinations for Scuba Diving
Scuba divers are often extremely passionate about finding the world's best spots for undersea exploration. But where should they go?
There are a few places that many divers have on their bucket lists, whether they want to swim along the most vibrant coral reefs, through dazzling shipwrecks, into underwater caves or with the ocean's most terrifying and wondrous creatures.
Great Barrier Reef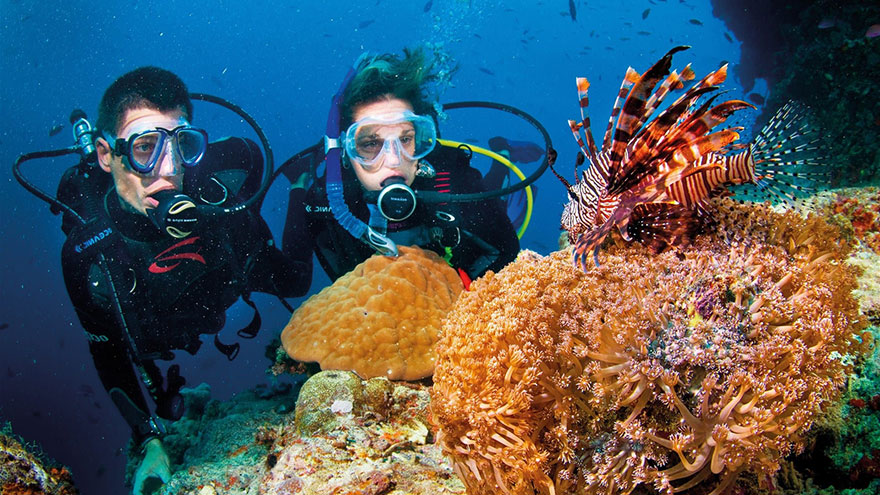 A longstanding ultimate scuba destination is Australia's Great Barrier Reef. The world's largest reef ecosystem stretches for more than 1,400 miles along Australia's northeast coast and is home to more than 6,000 species of marine life — and also 600 types of coral that make up the nearly 3,000 separate reefs.
Other than sheer magnitude, divers come here for encounters with the big species: great white sharks, saltwater crocodiles, leatherback sea turtles, whale sharks and more. Just about any dive operator in Queensland takes divers to the reef.
Bikini Atoll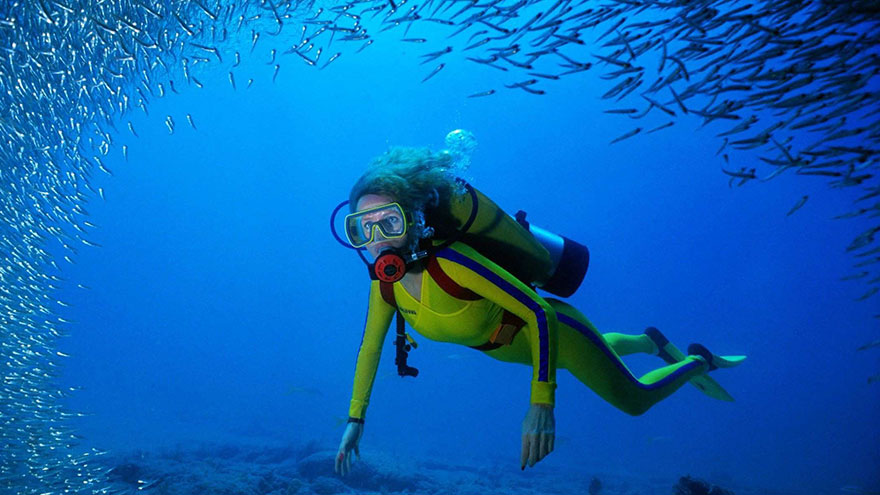 Bikini Atoll, in the Pacific Ocean's Marshall Islands, is famous for being a nuclear test site, but scuba divers also know it as the world's premier wreck diving spot. Several naval vessels were sunk during the nuclear weapons tests, and 10 of them have become desired dive sites since the island was opened to divers in 1996.
The World War II wrecks, which lie in 40-180 feet of water, include the USS Saratoga, a massive aircraft carrier, the USS Pilotfish submarine and the HIJMS Nagato, which was the flagship of the Japanese Navy. Indies Trader, based in the Marshall Islands, is the only charter allowed access to the wrecks, and takes divers on a 14-day trip on live-aboard vessels.
Cocos Island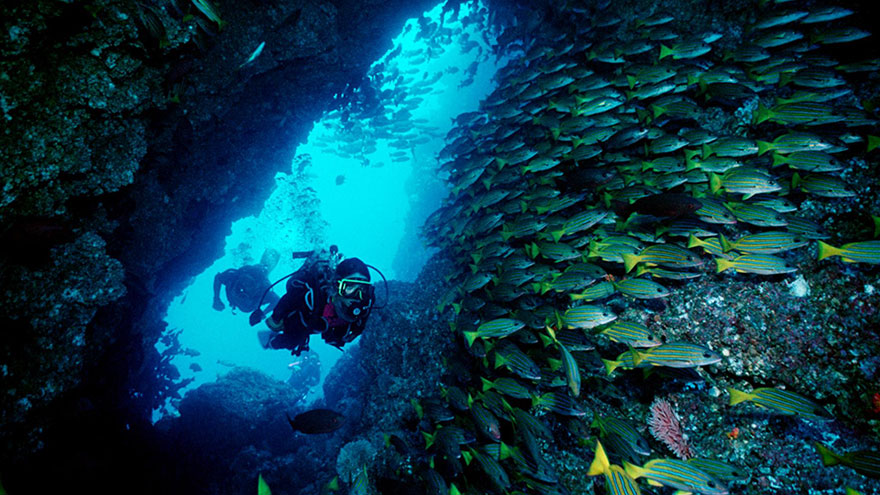 Divers tend to be gutsy, so it's no surprise they enjoy swimming with the ocean's most-feared creatures. There are many places to do so, but Cocos Island, about 340 miles off Costa Rica's Pacific coast, is best known for huge schools of hammerhead and white-tip reef sharks that pass by during massive migrations.
It's common for divers to encounter hundreds of these predators in dense groups that fill their entire field of vision. Several dive charters in Costa Rica take divers on this incredible journey.
Blue Hole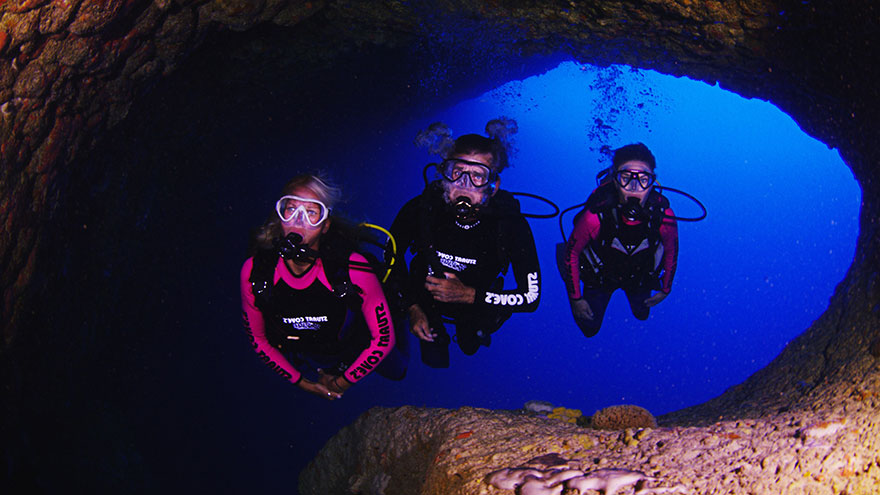 Ever since Jacques Cousteau described Belize as "one of the four must-dive locations on this blue planet," divers have followed his fins, especially to Blue Hole, a giant hole in the Caribbean Sea that measures nearly 1,000 feet across and more than 400 feet deep.
Any certified diver can swim around the surface and peer into the depths — and likely spot sharks deep in the hole. Cave-certified divers get to have more fun and explore the caverns filled with 25- to 50-foot-long stalagmites and stalactites. Dozens of dive operators in Belize head to the Blue Hole, but special arrangements usually must be made to explore the caves.
You Might Also Like :: Freshwater Snorkeling in Southwestern Florida