Types of Oriental Noodles
There are a variety of oriental noodles available in grocery stores and specialty stores. They can be served hot or cold, in savory dishes or fruity salads. Asian noodles allow cooks variety and a change of pace from the more well-known pasta dishes. They need not be used solely in Asian cooking, but work well with sauces of many origins. Many oriental noodles are rice- or yam-based, which is important to those who follow a gluten free diet.
Soba Noodles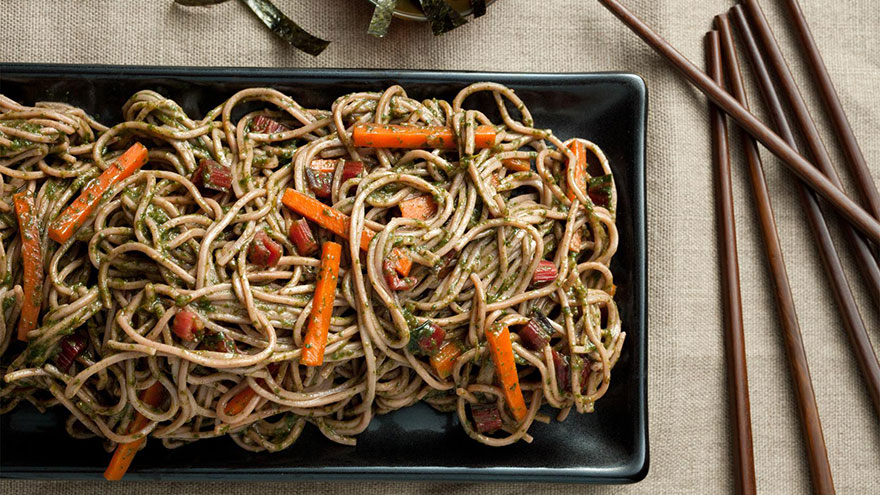 Japanese soba noodles have a delicious nutty flavor and are high in iron, fiber and protein. They are made with buckwheat, a grain rich in amino acids, including lysine. After cooking, soba noodles are white, although specialty varieties are available in green and brown. They are wide and flat, similar to fettucine. Soba noodles may be served hot or cold. Their nutty flavor combines well with a variety of foods. In Japan they are often served cold with daikon, yams and a dipping sauce or topped with tempura. Soba noodles are available in most grocery stores, Asian grocery stores and health food stores. They may be purchased from online retailers as well.
Shiratake Noodles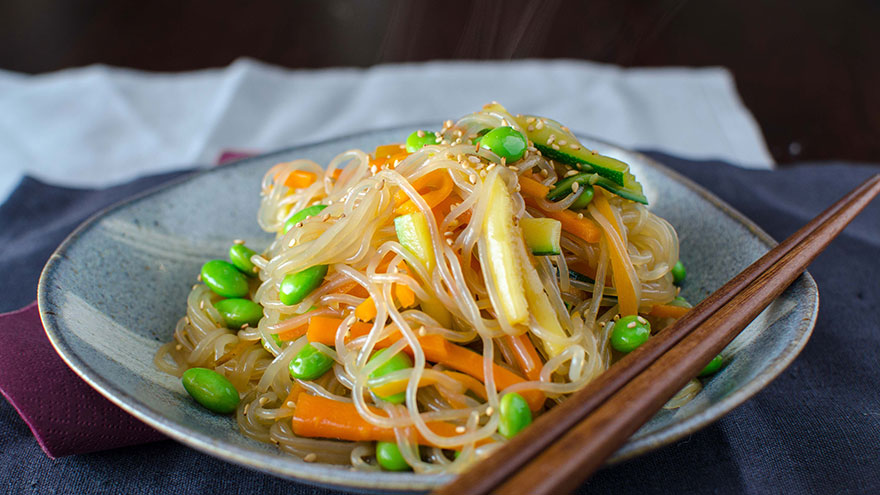 Shiratake noodles are made from an Asian yam known as the konjac yam. The noodles are high in fiber but very low in carbohydrates and calories, making them popular with those on low-carb and low-calorie diets. Shiratake noodles, when cooked, are translucent. Their unusual appearance lends an exotic look to salads. They are often served cold. Shiratake noodles have little flavor, but will absorb the flavor of the broth in which they are cooked. Cook them with chicken broth, diluted green tea or another flavorful broth. Shiratake noodles can be found in some grocery stores, health food stores and oriental grocery stores.
Ho Fan Noodles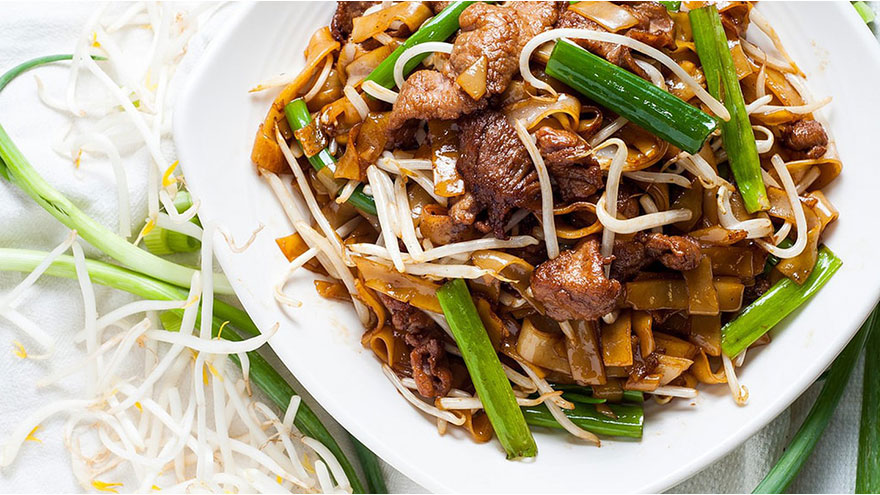 Wide, flat ho fan noodles are a type of rice noodle from China. They have a smooth, slippery texture and are very chewy when prepared correctly. They are a bright white color, almost translucent. Like most pasta, these noodles have little flavor of their own and will absorb the flavor of the cooking liquid they are in. The bland taste allows them to accompany a wide range of flavors. Ho fan noodles are used in making Pad Thai See Eew, a popular Taiwanese dish, and in Chow Fun, a typical Chinese dish. They also work well in noodle bowls.
Vermicelli Noodles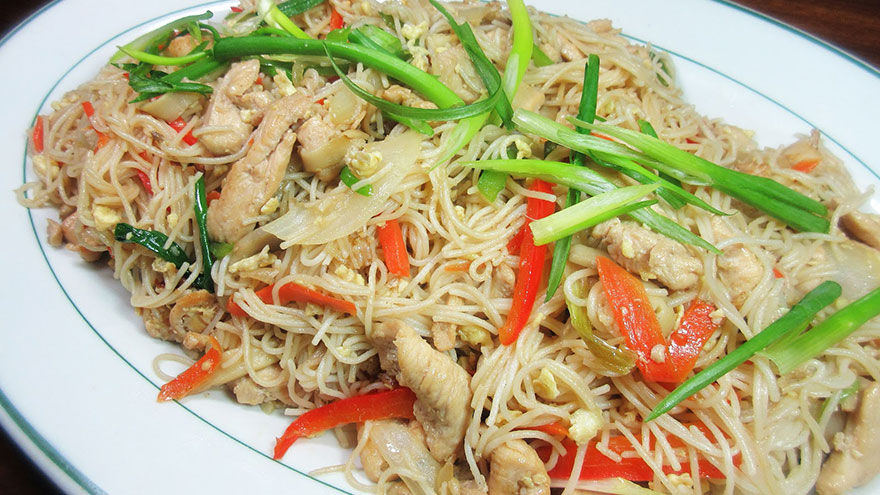 Vermicelli noodles are often sold in tangled bunches. Some are rice-based and cook to a pure white color, while other are made from mung beans. Vermicelli noodles are very thin and delicate. They have no cholesterol or fat, and are low-sodium as well. These noodles are good served hot or cold. They have no flavor of their own and will take on the flavor of the broth they are cooked in.
You Might Also Like :: What Do I Need to Make Rice Pilaf African Style?