What to Take to the Hospital When in Labor
It's an understatement to say that being in labor is one of the most exciting times in a parent's life. Despite the pain that also happens when you're in labor, nothing quite compares to the anticipation of knowing that you will soon be holding the baby you've been waiting for for nine months. Obviously, when you're in labor and preparing to go to the hospital, the best solution is to pack a bag in advance so you don't have to worry about gathering everything you need after labor has already started.
Things to Take to the Hospital When in Labor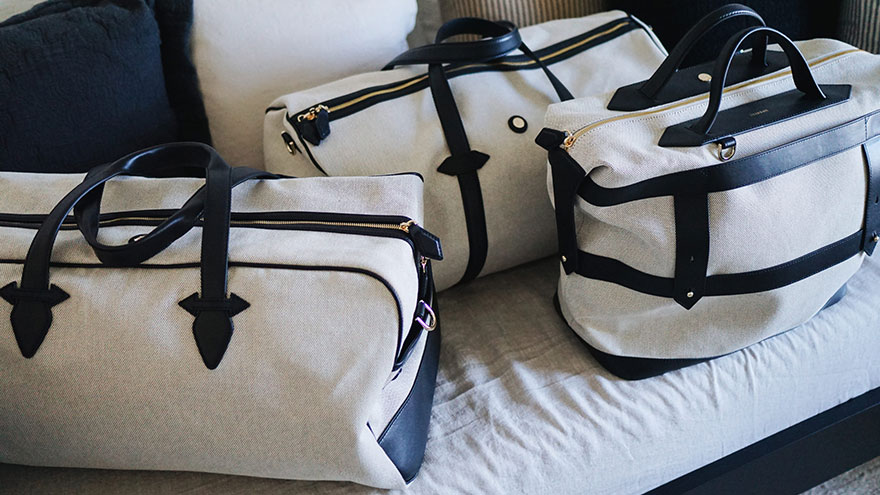 1. Pack your camera.
This is one of the easiest things to forget, surprisingly, but it's certainly one of the most important. Fifty years from now, you are going to want to have those photos of what your baby looked like on the day she was born. Don't forget extra batteries for your camera if you plan to take a lot of pictures and an extra memory card (or extra film if you are not using a digital camera).
2. Bring at least one change of clothes for yourself.
You may choose to just stay in the hospital-provided gown during your stay in the hospital, but when you're getting ready to go home with your baby, you are going to want something fresh to wear. Keep in mind that even though you won't have a seven-pound baby in your belly anymore when you go home, you may not be able to fit into your pre-pregnancy clothes quite yet, so choose wisely.
3. Include a change of clothes for your partner if your partner will be staying in the hospital with you during the birth.
Labor can sometimes be lengthy, and if your partner does not plan to return home during your hospital stay, your partner will need at least one set of clean clothes.
4. Remember to bring an outfit (or two) for your baby too.
Many people call this the "going home" outfit. Be sure to consider the weather conditions when choosing an outfit for your baby to wear on the way home — if you will be giving birth in winter, for example, you will want something appropriate for cold weather. Don't forget to bring blankets as well.
5. Install a baby seat in your car.
Your baby will need to ride home in a car seat. It may be best to have this prepared at least a month before your due date in the event that your baby comes home early. Especially if this will be your first baby, dealing with a car seat can be confusing, and you will not want to worry about it in the middle of the excitement over your new baby.
6. Collect any personal care items you will want to have with you in the hospital.
This might include a comb or hairbrush, shampoo and conditioner (if you don't want to use what is provided by the hospital), lotion, makeup, or any other such items that you use regularly. If you have long hair, consider bringing a scrunchee or ponytail holder, since it can get annoying to have your hair in your face while you're in the middle of pushing.
7. Take a cell phone along so you can call anyone you want to call after the birth.
Some hospitals charge hefty fees for calls, so it might be cheaper to have a mobile phone handy. Bring phone numbers for any relatives you wish to call whose numbers are not memorized or programmed into your phone.
8. Bring a nursing bra if you plan to breastfeed.
Your breasts will fill up with milk and be potentially engorged in the days following the birth, and a nursing bra should provide the appropriate support and will also have a fold-down opening for when you need to nurse your baby.
9. Take your birth plan if you have one, stating your preferences for the conditions during your labor.
Optimally you will want to provide this information to your healthcare providers in advance. Don't forget your insurance information, if you have not pre-registered with the hospital where you plan to deliver your baby.
Tips and Warnings
Depending on your preferences, you may wish to include other items too, such as massage oils (if you plan to have your partner massage you during labor) or a focal point if you will be using Lamaze.
Some moms also like to take extra pillows for comfort during labor or their own personal nightgowns, but keep in mind that birth can be messy and any nightgown you wear during delivery is likely to be ruined. In addition, you will pass heavy blood clots for a couple of days following the birth, so you may prefer to simply use the hospital gown.
Hospitals are often able to provide personal care items such as toothpaste and tooth brushes, so if you find that your bag is getting too cluttered, you can probably plan to use hospital-provided supplies in some areas.
If you find yourself suddenly in labor unexpectedly and have not yet had time to pack a bag, the easiest thing to forget in the rush to get ready is your camera.
You Might Also Like :: How to Use a Supported Squat Position With an Epidural