How to Cook a Bicol Express
Heavy on both heat and hyperbole, bicol express — a fiery Filipino dish named after a train that runs through Manila — has only a few ingredients, but each one compels you to take the ride. Pork belly, ginger, garlic, onions, siling mahaba and bagoong — a mix of the familiar and exotic — braise together in coconut milk until the flavors meld and the pork tenderizes.
You may find siling mahaba, a long light-green chili pepper, and bagoong, a fermented fish paste, at Asian markets. If you can't, you get a reasonable facsimile of bicol express using Thai chili peppers and anchovy paste.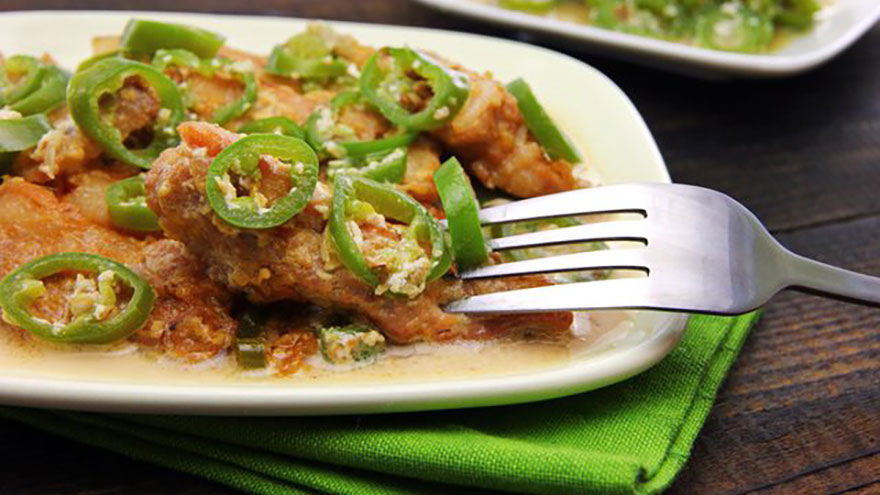 Things You'll Need
Vegetable oil
Onions
Ginger
Garlic
Pork belly
Bagoong or shrimp paste
Siling mahaba or Thai chili peppers
Coconut milk
Fish sauce
5 Steps to Cook a Bicol Express
Step 1 :: Heat 2 to 3 tablespoons of vegetable oil in a wide saute pan over medium heat. Saute about 1 cup of ginisa, or 2 parts minced onions to 1 part each grated ginger and minced garlic, until aromatic.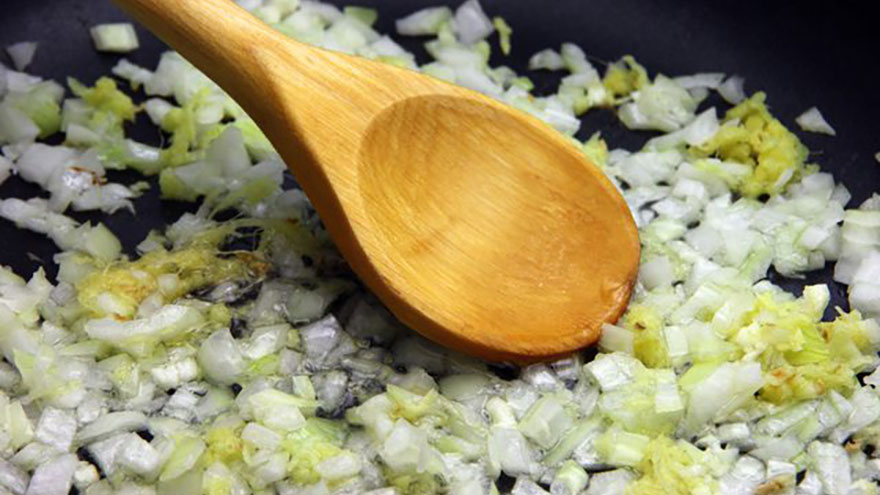 Step 2 :: Add 1/2-inch-wide strips of pork belly, and saute until lightly browned. Add 2 to 3 tablespoons of bagoong and 5 or 6 sliced siling mahaba. Substitute fermented shrimp paste for bagoong and Thai chili peppers for siling mahaba, if necessary.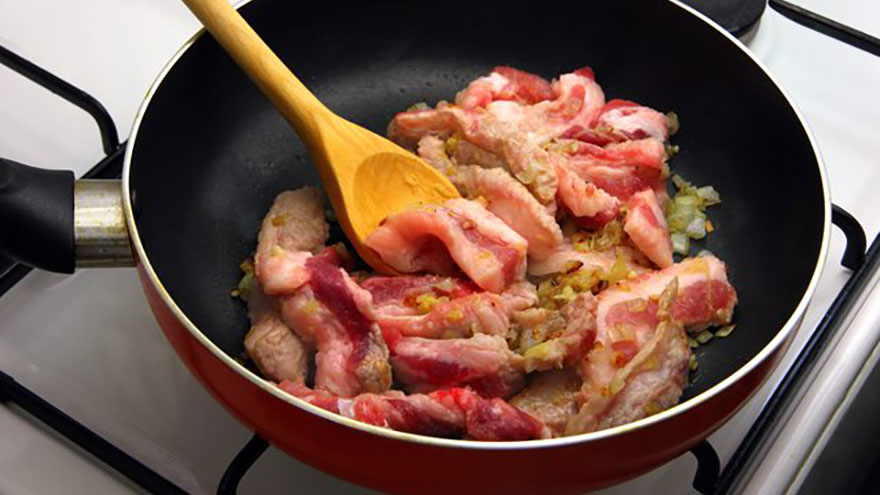 Step 3 :: Stir to combine. Cook until the bagoong darkens to a deep maroon, about 2 to 3 minutes. Pour in 1 1/2 cups of coconut milk for every pound of pork belly, and bring it to a simmer.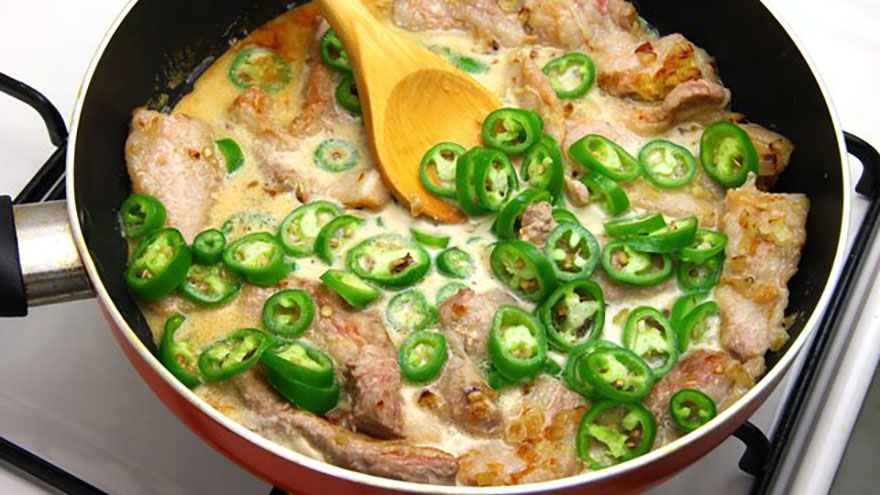 Step 4 :: Adjust the heat to low and cover. Braise the pork until tender, about 40 to 45 minutes.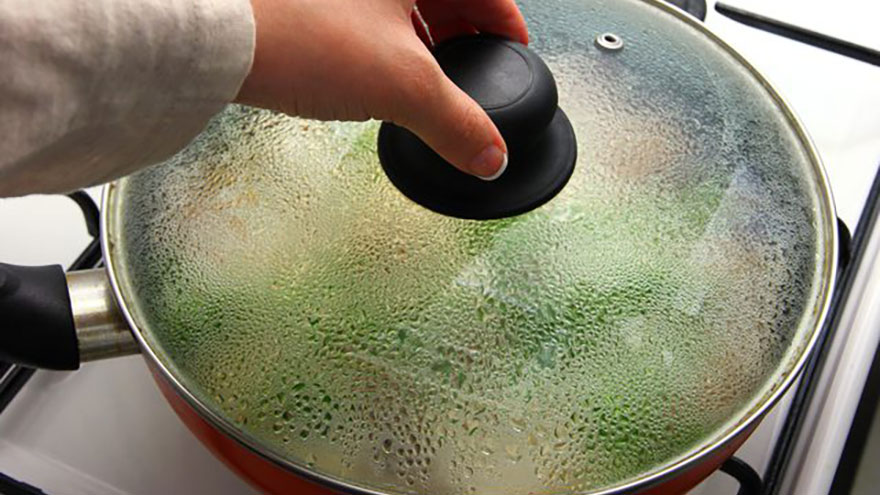 Step 5 :: Season to taste with fish sauce and kosher salt. A pinch of brown sugar stirred in at the finish tames the spiciness a bit.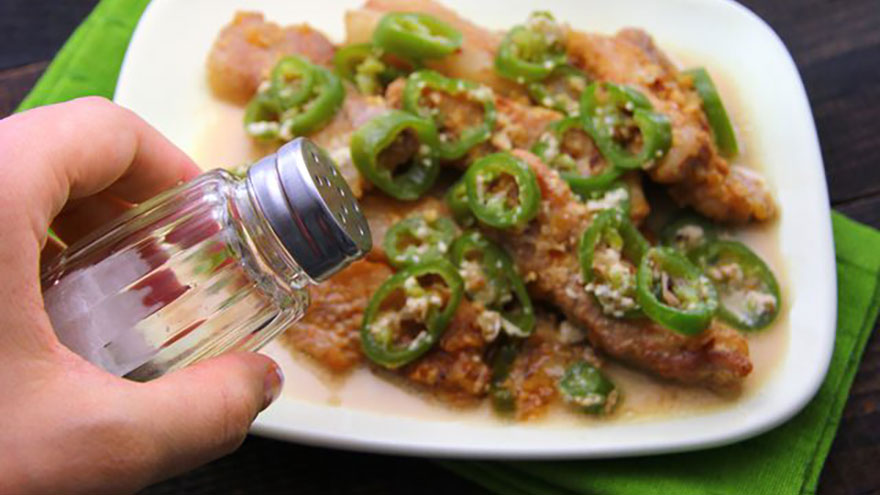 You Might Also Like :: How to Make Teriyaki Chicken Rice Bowls