How to Lead a Cub Scout Meeting
A Cub Scout meeting should be lively yet educational. Adult leaders should be role models of good leadership. Follow these steps to effectively organize your next Scout meeting.
5 Steps to Lead a Cub Scout Meeting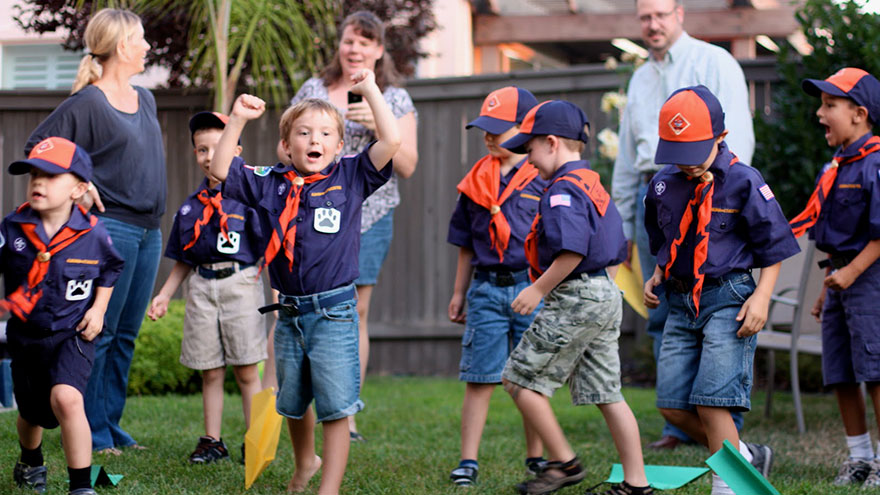 1. Start and end the Cub Scout meeting on time.
The meeting should be led by a Cub Master or assistant, and last 1 to 1 1/2 hours.
2. Begin with a flag ceremony.
All boys should have the opportunity to plan and lead a flag ceremony. Encourage the boys to create simple ceremonies, including a song, reading of a few paragraphs of The Declaration of Independence or a short reading from a history book.
3. Perform a skit, sing a song or play a game to get the entire group working together.
Give opportunities for self-expression, which is essential to Cub Scout maturity and make sure to encourage audience participation. These activities can be repeated during the meeting.
4. Present Cub Scout advancement by the Den Leader with Cub Master's help.
Acknowledge those scouts who have earned badges.
5. Discuss upcoming events like summer camps or fund raisers.
Conduct a question and answer session. Close the meeting with an inspirational message like from a great figure of the past such as Gandhi, Susan B. Anthony, Abraham Lincoln, Walt Whitman or Winston Churchill.
You Might Also Like :: How to Choose the Right Extracurricular Activity for a Child