Goody Bag Ideas for Girls
Goody bags are a traditional parting gesture for children's parties. Sending guests home with little toys and trinkets is a common practice. Often goody bags are filled with odds and ends that are cheap, boring and break easily. Instead, opt for the less-is-more approach.
For your next little-girl party, fill goody bags with fewer items of higher quality. Both the girls and the parents will love it.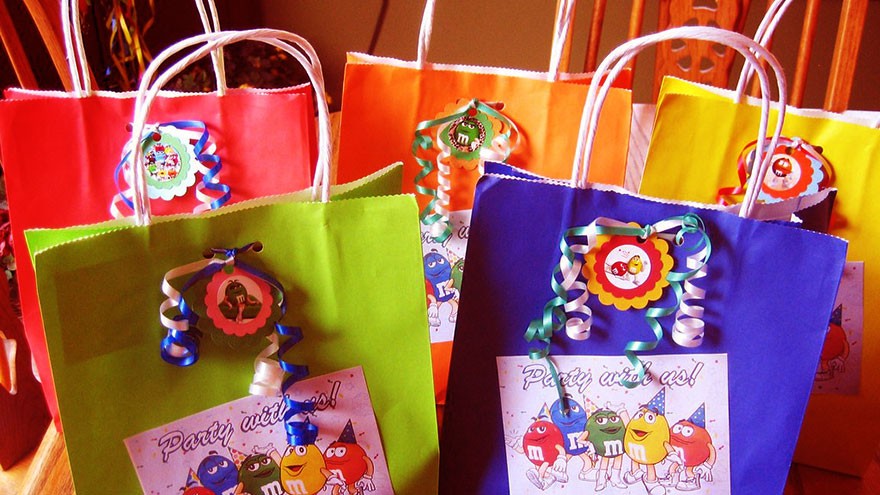 Music CD
Whatever the age of the girls, they would enjoy a CD of their favorite music. Make sure you know the musical taste by consulting your own children, if possible. Then shop for appropriate CDs on sale. Often music CDs can be bought online for reduced prices.
If the girls are very young, consider burning a CD of young children's music that they'll enjoy listening to. Print out CD covers for the CDs as well with each girl's name on it.
Gift Cards
Buy a gift card for an ice cream parlor, a video rental, a bowling alley, an arcade or another local restaurant in an amount that will enable the girl to go and have a treat or do an activity. The girls will be excited about using their gift cards and parents will appreciate this gesture too.
Pampering Products
Fill a goody bag with fun, exotic and sweet-smelling personal care products. Girls of all ages love lip gloss, body spray, nail polish, scented lotion, special soap bars, bath gel and body glitter. Add a loofah or a body puff as well. Goody bags containing these items would be the hit of the party.
T-shirts
Place a white T-shirt in each bag. Plain, white cotton T-shirts can be bought very inexpensively at discount stores. Along with the T-shirts, include an iron-on transfer and a few tubes of puffy fabric paint.
The girls can take their goody bags home and create a one-of-a-kind T-shirt to remember the party. Be sure to include instructions, if possible.
Sugar Cookies
Make cut-out sugar cookies in shapes that go with the party theme. Decorate the cookies with pretty icing. Place a decorated cookie into a clear plastic baggy, tie the baggy with a length of colorful ribbon, and place a cookie in each goody bag.
Stationery
Fill goody bags with pretty or brightly colored journals, notebooks, post-it notes, stickers, pens, stamps, markers, gel pens, colored pencils or small scrapbooking supplies.
Place all of the items into a large, zippered pencil case for even more fun. Girls of all ages love items like these and would appreciate receiving goody bags filled with fun and interesting writing supplies.
You Might Also Like :: How to Throw a Hi-5 Birthday Party
Check out the video version of this article on YouTube
Goody Bag Ideas for Girls