How to Eat Cheap at Walt Disney World
Walt Disney World in Orlando is a dream vacation for a lot of families. You get to enjoy the happiest place on earth in the warm Florida sun. While it may seem out of reach to some strapped budgets, it isn't. It's actually a really affordable trip that the whole family can remember forever.
If you spend time researching the vacation properly, you can save a lot of money. Food can be quite expensive at Disney World, but there is a lot of ways you can save money. Your food budget doesn't need to get out of control. Here's how to eat cheaply at Walt Disney World.
6 Steps to Eat Cheap at Walt Disney World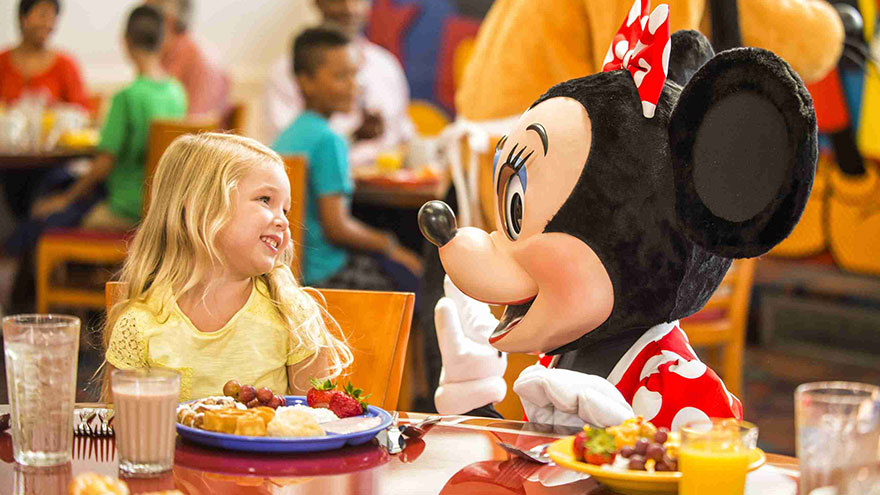 1. Go grocery shopping.
You can usually request a refrigerator in your hotel room. Use it to stock up on some cheap groceries that are easy to prepare. You can go back to the hotel for lunch or dinner. Eating even one meal a day in your hotel room will save you a ton of money.
2. Bring snacks to the park with you.
This will save you a lot of time and money. You will no longer have to wait in line to eat, and your money will stay in your pocket. Concessions can be really expensive at the parks. Simple snacks such as cracker snack packs will keep your little ones happy until meal time.
3. Eat at food courts rather than fancy restaurants.
If you want to splurge, you can have one extravagant meal, and be sure to eat at the food courts for the rest of your vacation. This will even save you a lot of time because a served meal can take well over an hour or two to fully enjoy.
4. Stay at a value resort.
Pick up a souvenir refill cup. They cost around fifteen dollars, but you can fill it up with any soda beverage as many times as you want on your vacation for free. You can even fill it up with hot chocolate, coffee or icees.
5. Ask for a glass of ice from the concession stands.
They will give you a glass of ice for free, and you can fill it up at any drinking fountain with water. This is refreshing and free. Bottled water is quite expensive at the parks, and this will help with the costs quite a bit.
6. Purchase a Disney Dining Plan.
Disney has customized plans that offer you so many meals a day for a certain price. This will save you a lot of money if you like to eat in nice restaurants all the time. This is just another way that you can eat cheap at Walt Disney World.
Tips and Warnings
Buy a Disney World cup to receive unlimited refills at your hotel.
Avoid purchasing snacks at the park because they can be quite costly.
You Might Also Like :: How Big Is Disneyland California?